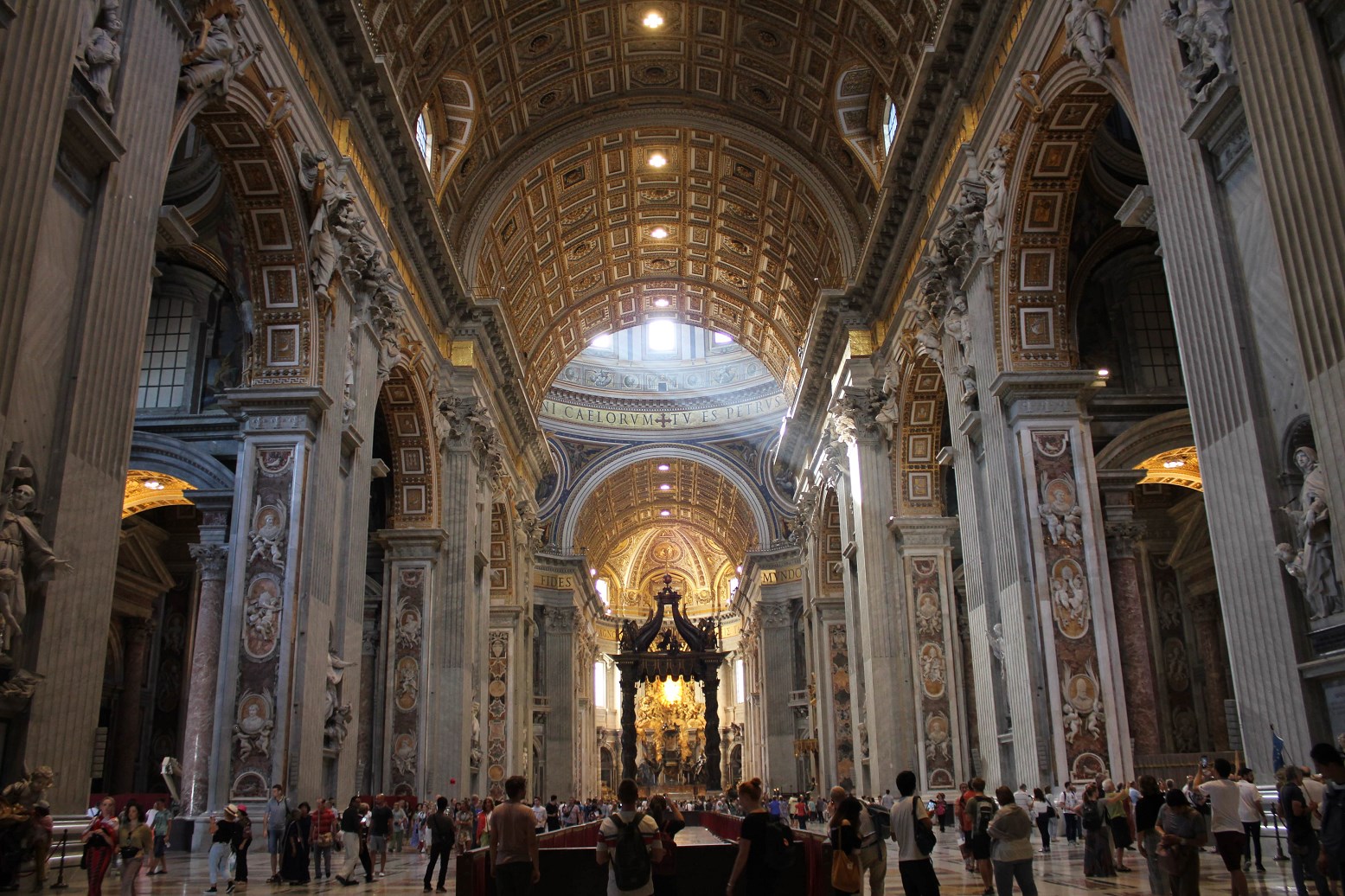 How to visit the St Peter's Basilica in Vatican ?
Standing in St Peter's Square looking at the stunning St Peter's Basilica is one of the most awe-inspiring sights in all of Rome! St Peter's Basilica is way more than a spectacular church, and boasts lots of interesting nooks and crannies, as well as some very interesting and unexpected surprises.
Read on to find out how to navigate this historical treasure when visiting the Vatican City, and discover absolute must-see attractions within St Peter's Basilica.
What to see at St Peter's Basilica ?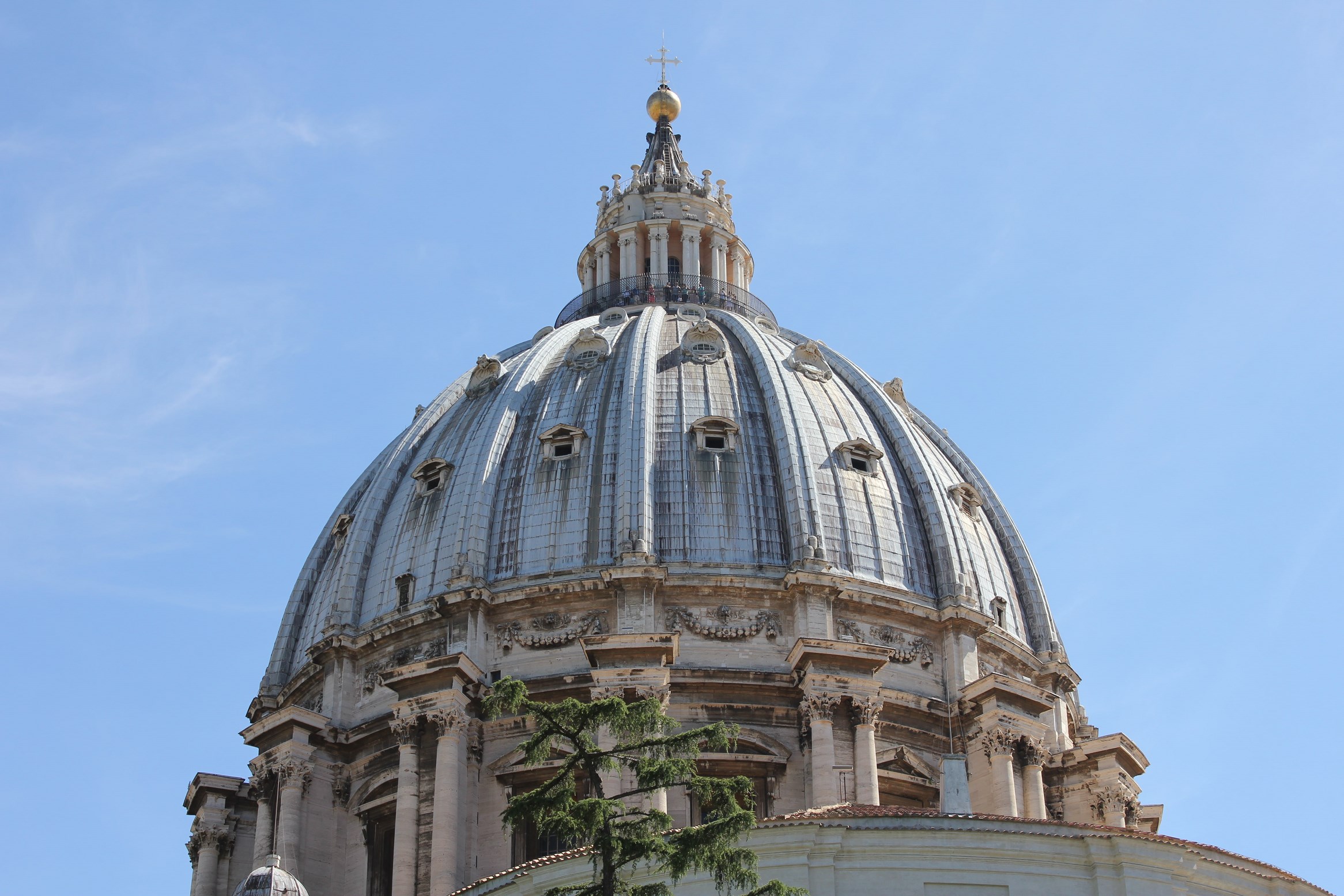 OK, so you're standing in St Peter's Square in a queue for security. You know you're going to see an old church, probably with a really ornate interior and maybe a nice altar.
But there is so much more hiding behind the spectacular façade of St Peter's Basilica. There's the stunning atrium with its columns and monuments, and the dome from which you will get unrivalled views of St Peter's Square and Rome beyond.
Then there are the Vatican Grottoes and the Necropolis, and of course the St Peter's Treasury. If you don't have time to visit the Vatican Museums when in Rome, at least try to get over to spend some time in St Peters Basilica!
How to get to St Peter's Basilica?
Rome has a great transport network, and getting to St Peter's Basilica and the Vatican City is really easy, with options to suit every budget.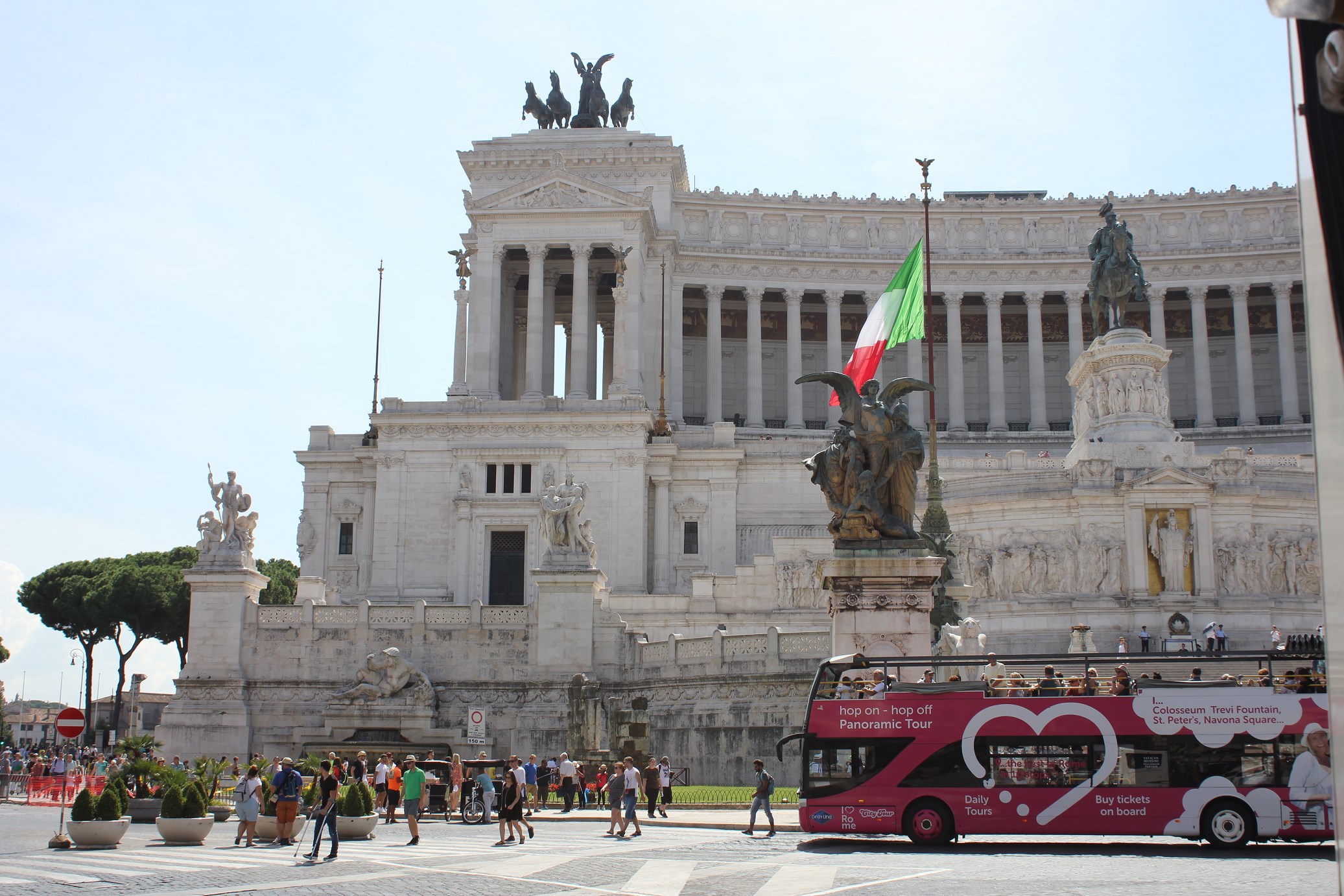 The metro is a great option for those who like the adventure, with Line A connecting right to the Vatican City. Disembark at the Ottaviano-S. Pietro station, from which St Peters Basilica is a mere five minute walk.
Buses too are a good option for those on a budget, with lines 40, 81, 62 and 64 all stopping within a five minute walk of the Vatican City
The tram network of Rome offers limited options, with the number 19 tram stopping at Piazza Risorgimento, a decent option for those who are staying near any tram stop on line 19.
A great option for those who want to ensure they see all the sights in Rome with  the added bonus of either a live tour guide on the bus or an audio guide.
These buses offer tickets that include not only unlimited travel for a certain amount of hours but often also include tickets to attractions (check prices here). And all make stops near the Vatican City for easy access to St Peter's Basilica.
When is the best time to visit the St Peter's Basilica?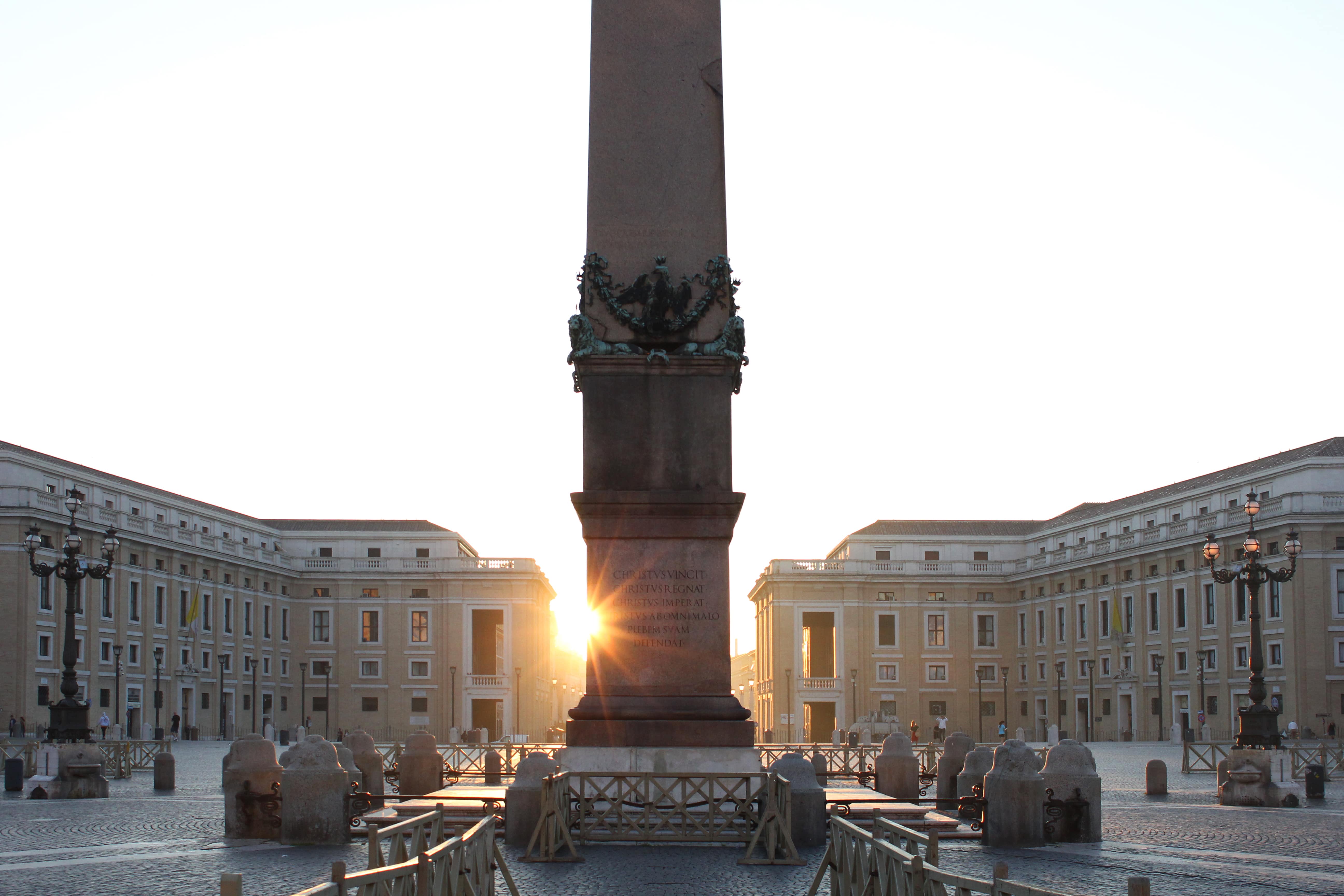 The Vatican is a busy place, attracting millions of visitors every year. As a result it's always busy, and the Basilica is no exception! Crowds spike in the summer months, school holidays and special religious occasions such as near Christmas and Easter.
We'd recommend visiting St Peters Basilica and the Vatican in the off season, somewhere between the end of October and the middle of September. Not only is it likely to be less crowded, but also the searing summer sun will have disappeared in favour of more pleasant cooler weather better suited for queuing and sitting enjoying the atmosphere in St Peter's Square.
The St Peter's Basilica opening hours are between 7am to 7pm, closing at 6pm in the low season. To avoid the crowds, either get there super early (like, right at 7am) or much later (like 5/6pm when the tour groups are long gone.
Free Entrance to St Peter's Basilica?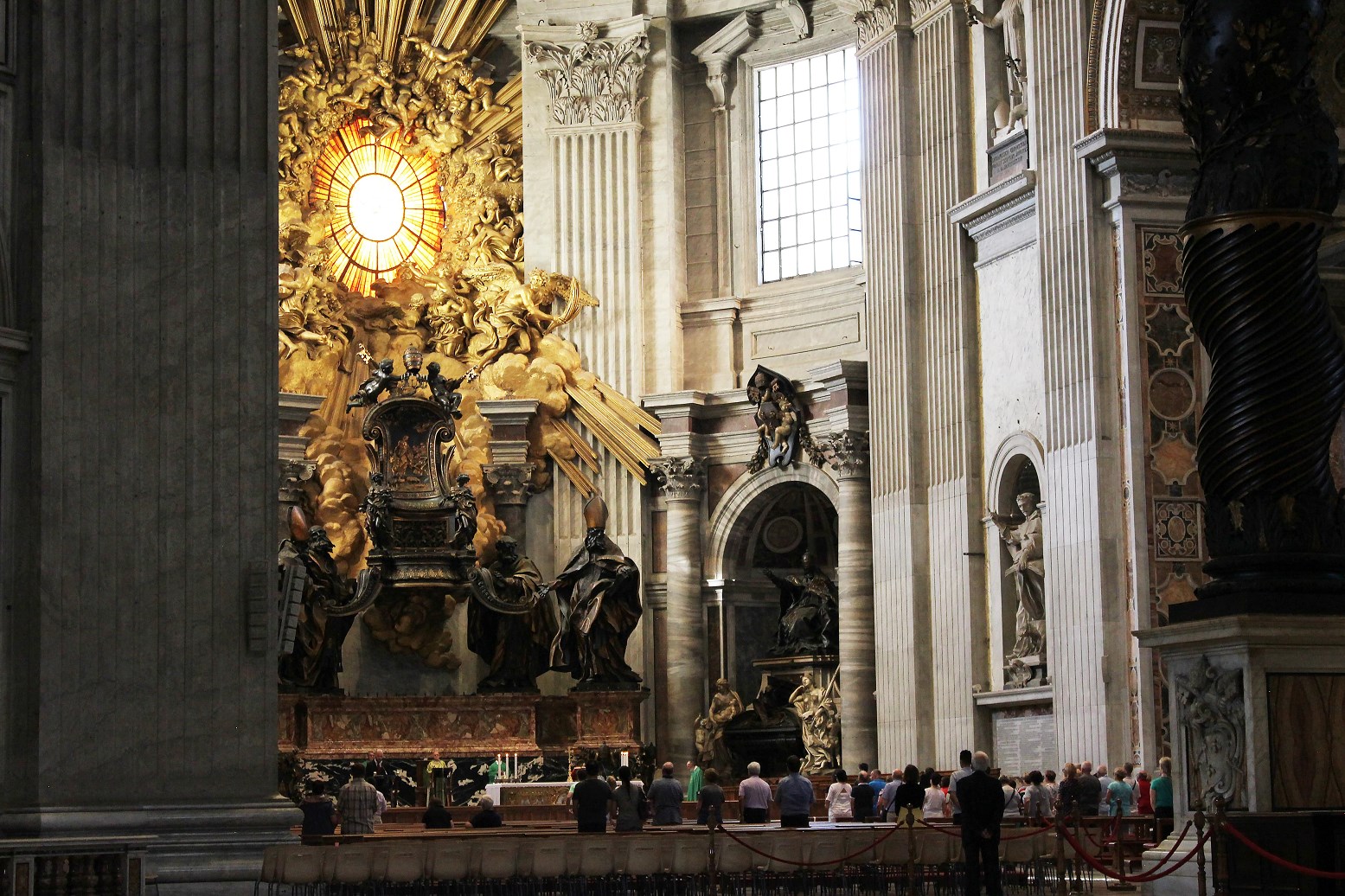 The Vatican See can't charge entry to a working church, so if you are on a budget you can still access one of the Vatican's must see attractions free of charge. It's a good option for those who have the luxury of time and are prepared to join the long queue for the church, but once inside you will have access to the main atrium and its spectacular sights.
If on the other hand you are making a quick stop to the Vatican this might not be the best option – so read on to see how you can skip the line at St Peters Basilica (check prices here).
How to skip the line at the St Peter's Basilica?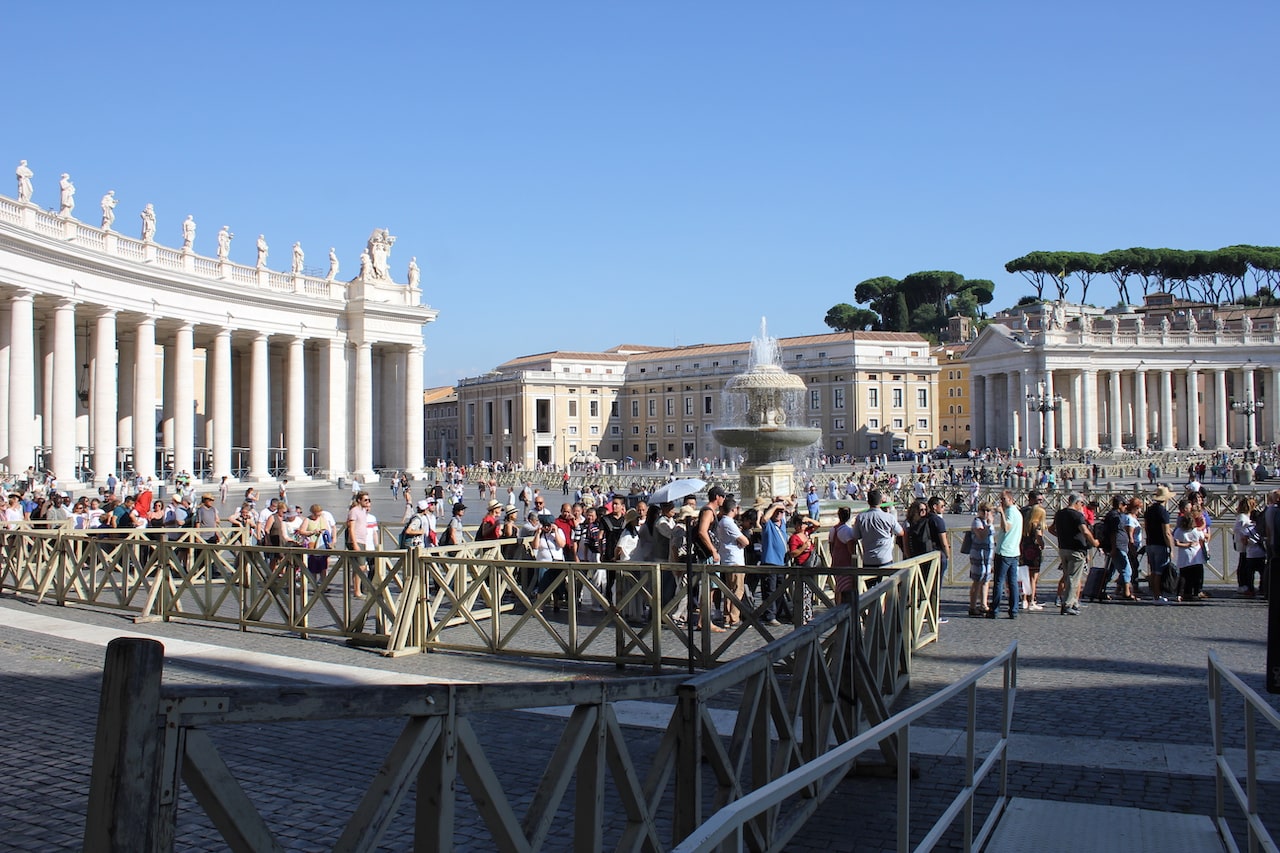 Be careful here not to fall into a tourist trap. As St Peters Basilica is free to enter so there is no such things as St Peter's Basilica tickets per se, nor are there skip the line tickets available for sale (check on this website).
There are however a couple of tips we can share with you to help you skip the line at St Peters Basilica – but you'll have to pay for these options:
Tip 1 / The sneaky shortcut from the Sistine Chapel directly into the Basilica
Officially, this shortcut is only accessible to those on special guided tours of the Vatican Museums. Tour groups are permitted to access St Peters Basilica directly from a special door in the Sistine Chapel, bypassing the queues at the main entrance
Tip 2 / Book an official tour

If you have the money then book St Peter's Basilica tickets with a tour guide (available here). The official guides have access to shorter queues that will help you bypass the queues during St Peters Basilica opening hours
Tip 3 / Use your Rome Tourist Card

If you are planning to take the Rome Tourist Card (check price here) for your stay in Rome, remember that the entrance to the Basilica is included with it. So there's no need to wait in line. And it comes with a English audio guide.
How to best visit St Peter's Basilica – Should you book a St Peter's Basilica guided tour?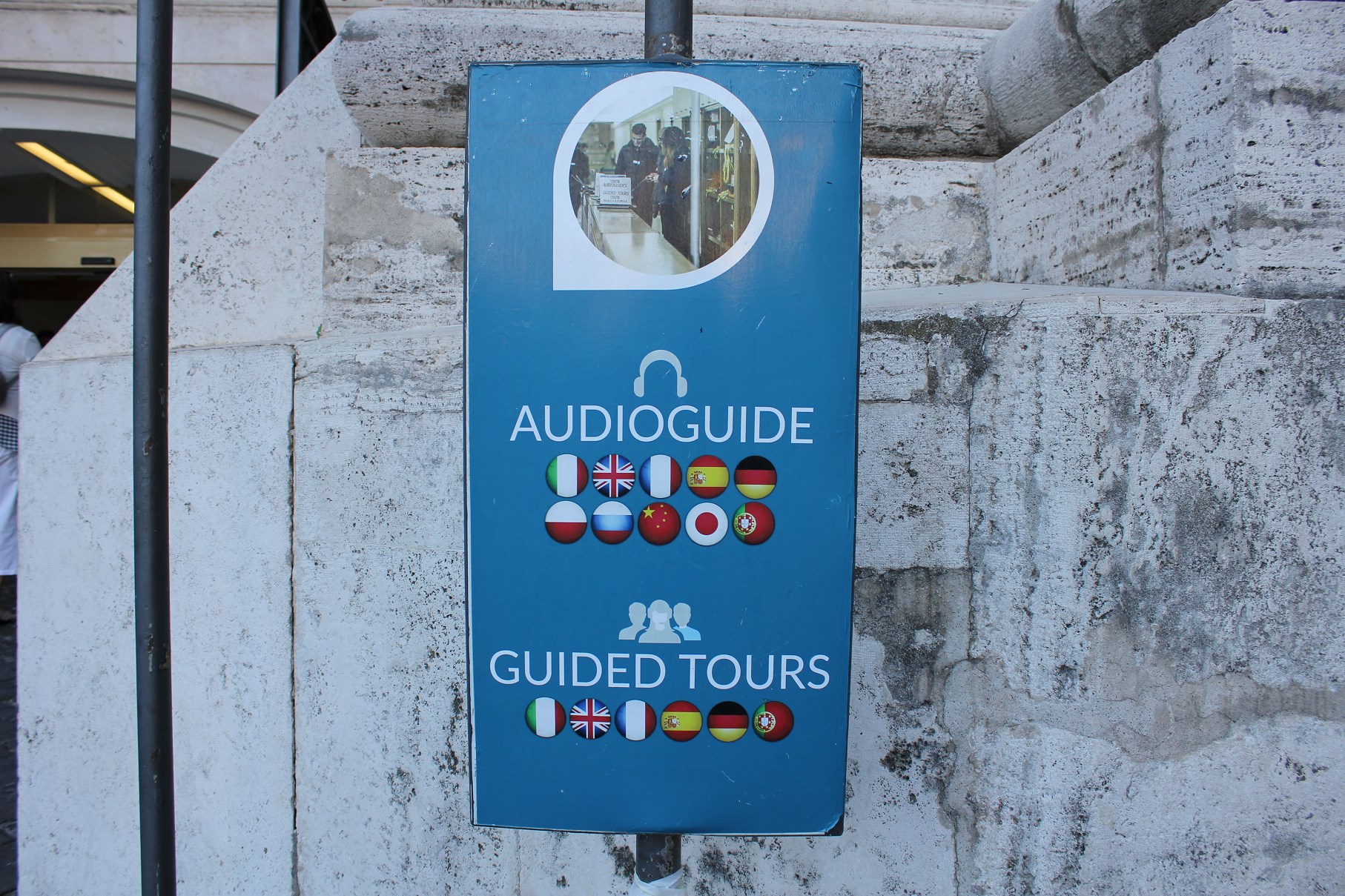 Whilst the place is free to access, you really could miss out on a lot of great information if you just go on in and wander around.
Of course, you'll still be able to access the spectacular interior of the atrium and marvel at the architecture, but to really experience the place we'd recommend either booking a guided tour (either a group tour or – if you really want to splash out – a private guided tour.)
There's also a budget friendly option for those who want to know just that little bit more about the Basilica – audio guides are available for rent for just 15 euros.
Are the Omnia card or Roma Pass worth it to visit the St Peter's Basilica?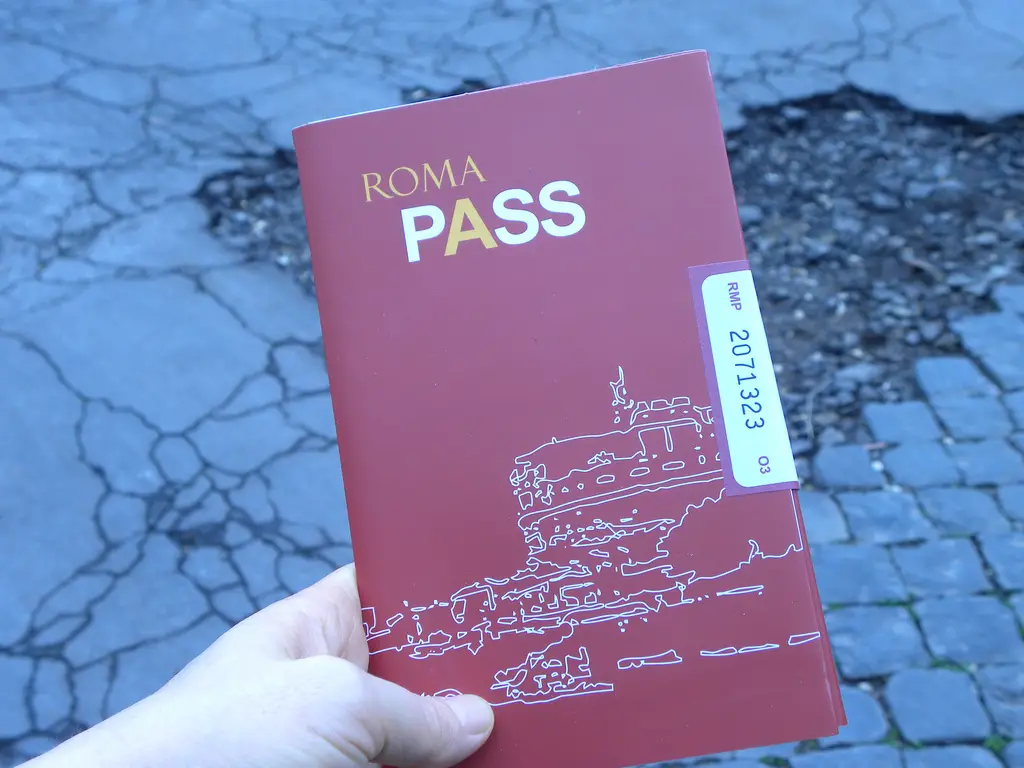 The Omnia Card and the Roma Pass are popular travel cards that get you free transport within Rome and to the Vatican, and access or discounted access to some of Rome's top attractions.
So, whilst you don't need St Peter's Basilica tickets, the Omnia Card and Roma Pass are indeed useful as they will help you get to the Vatican and St Peters Basilica free of charge!
As said before, the Rome Tourist Card is a good way to skip Basilica's queue.
Practical Information – tips for visiting St Peter's Basilica
Here are a few additional tips to help you get the most out of your visit, whether you are on a guided tour or just visiting yourself.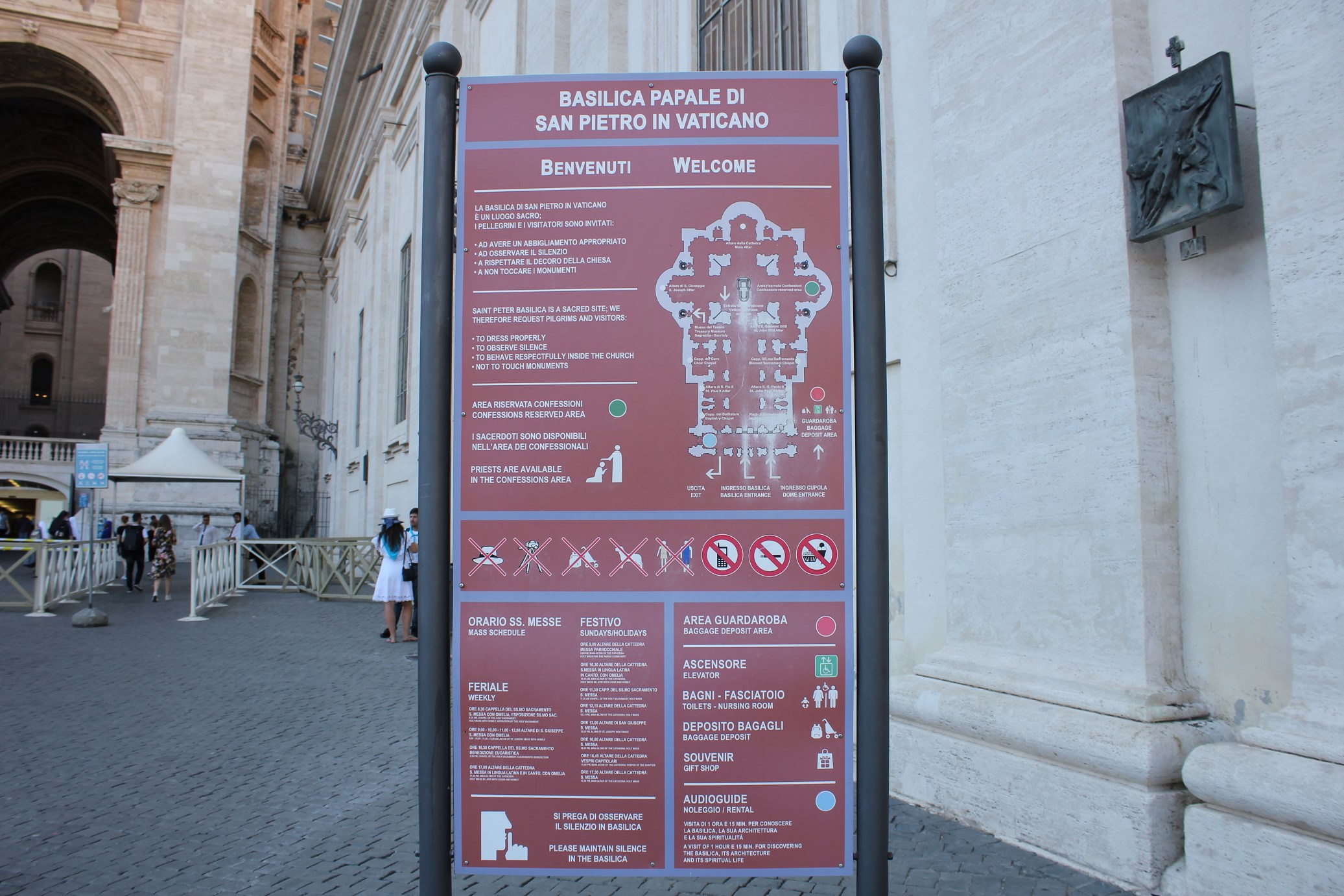 St Peter's Basilica Opening Hours
Open 7am-7pm, closing at 6pm in the off season
As with other Vatican attractions you will need to adhere to a respectful dress code –knees and shoulders must be covered, children as well. Ladies, it's practical to keep a shawl in your bag if you are visiting the Vatican City as it will give you a quick and easy way to cover up.
Airport style security exists on access to St Peters Basilica. You'll be required to check any dangerous items such as large umbrellas, pocket knives and camera equipment into the cloakroom
Beside the gift shop, also there are a couple of toilets in St Peter's Square
As with any major attraction in Rome please be careful with your belongings and don't display any valuables
What to see around St Peter's Basilica?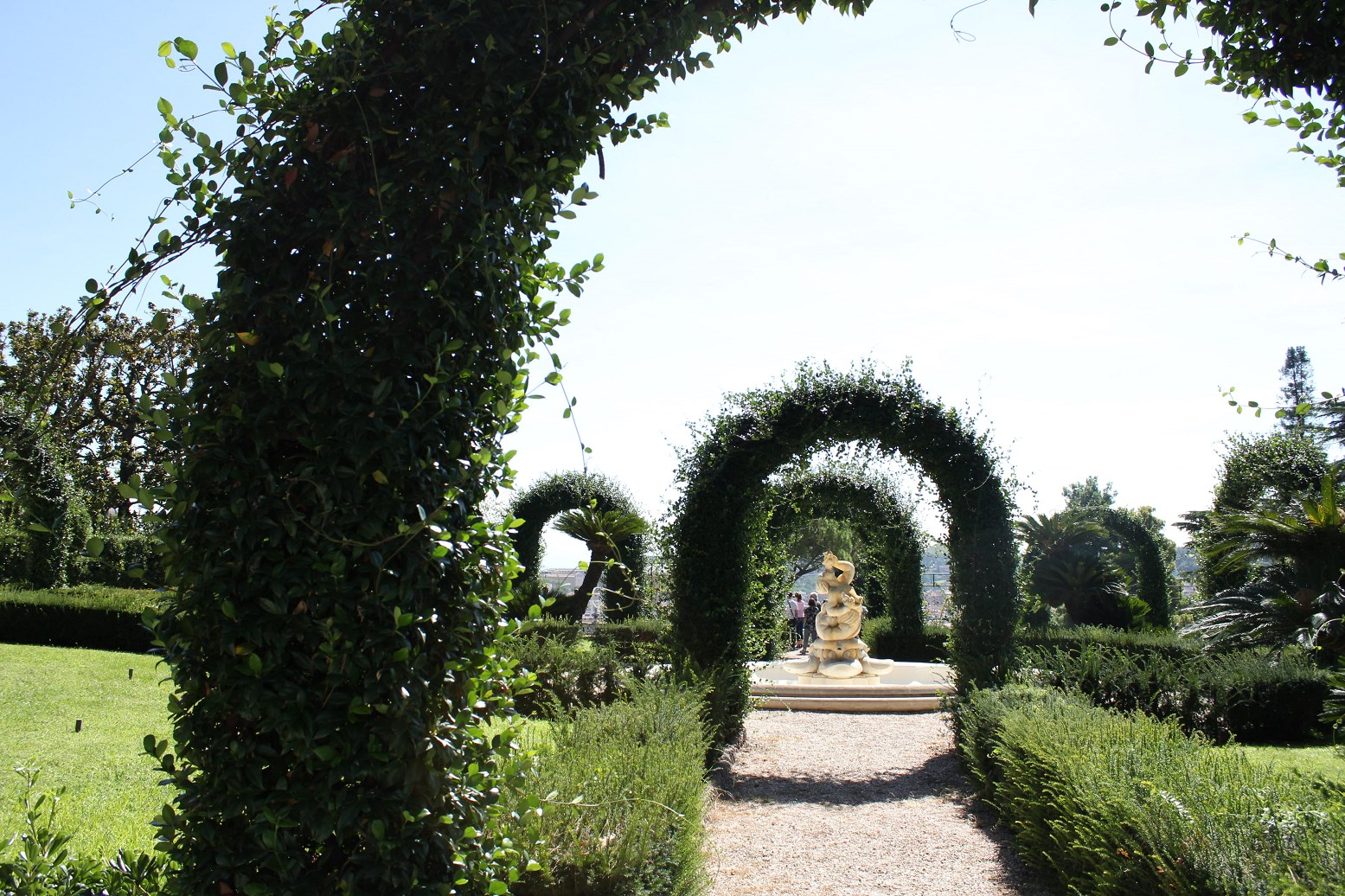 The attractions of the Vatican City are just on the doorstep of St Peter's Basilica! If you have the time and money pre-book skip the line Vatican Museum tickets, or a special tour of the Vatican Gardens.
Within the holy church there are also several pay into attractions, such as the Dome, the Necropolis and the Grottoes, some of which can only be accessed by special reservation.
Hopefully our extensive guide to the Papal Basilica of St Peter will serve you well! Once you are done planning your trip to St Peter's Basilica why not check out our other guides to some of the Vatican's top attractions?