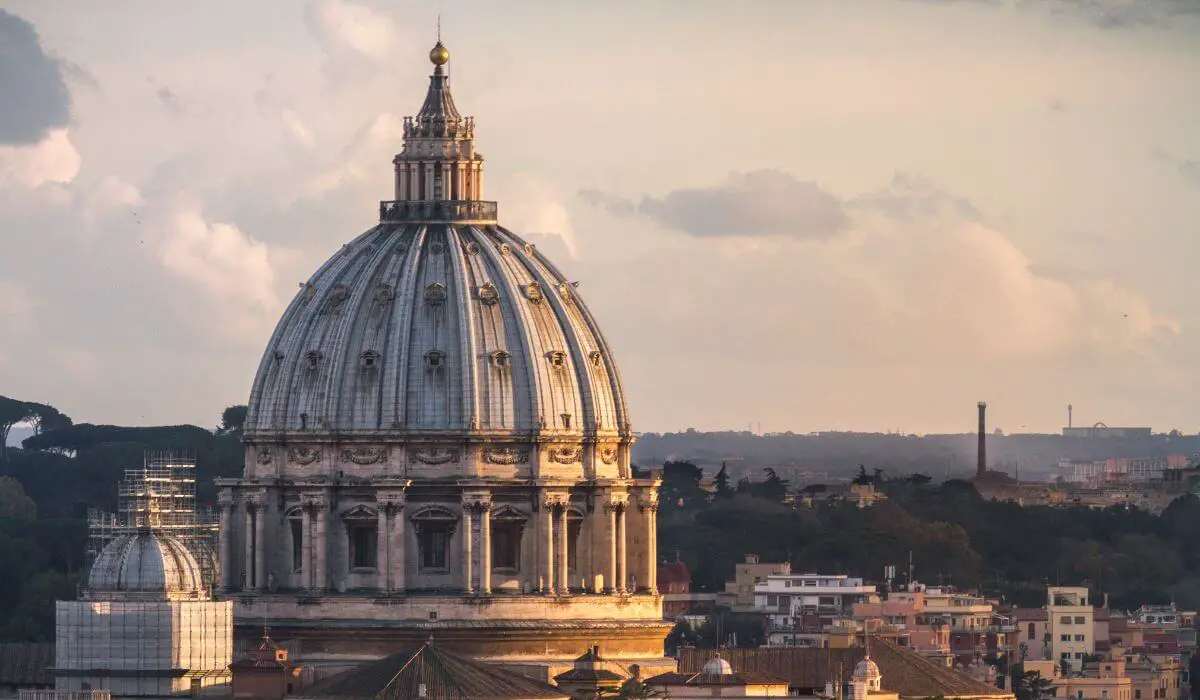 St Peter's Dome: How to Climb Vatican Rooftop & What to Expect?
---
St Peter's Dome is – unsurprisingly – found in St Peter's Basilica. But did you know that you can actually climb it for stunning views of Rome? Well,  fun fact – you can!
In this guide, we will help you navigate this part of Vatican City so that you can maximize your experience!
First, however, we recommend you check out this full guide to visiting the main attraction which is the actual Basilica located in St Peter's Square.
Once you have worked out the logistics for your trip, read on to find out more about the St Peter's Basilica Dome!
St. Peter's Basilica Dome Architecture
The dome of St Peter's Basilica is an often overlooked attraction.
Many people visiting the Vatican City make their way through the museums to the Sistine Chapel. Then, they'll cross St Peter's Square for a quick look at this amazing church.
However don't forget to look up when you are in the square – St Peter's Basilica top of the dome is where you will want to head to gain stunning views over the Vatican rooftops and beyond into Rome.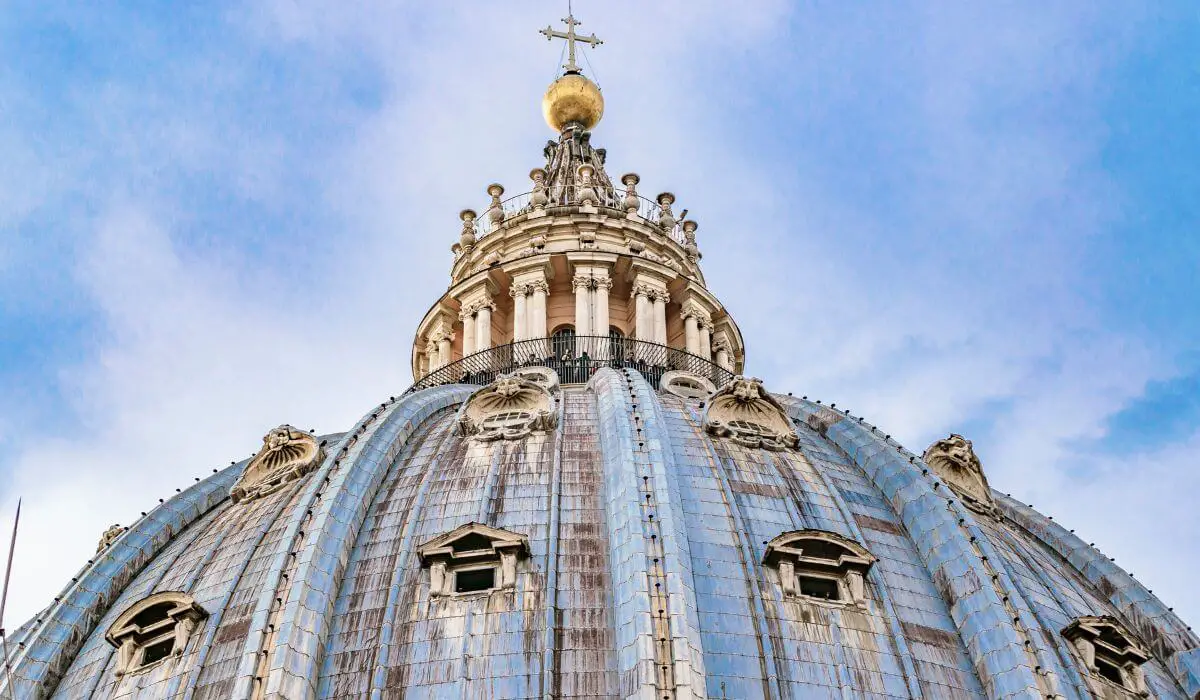 The architecture of the Basilica is simply stunning – the amazing facade is truly eye-catching, and it is surpassed only by its glorious interior and atrium with columns and statues galore.
But take time to check out the St Peter's Basilica Dome exterior too. It was designed by Michelangelo and stands at 41.5 meters in diameter. This surpasses even the Pantheon in terms of width! It weighs a whopping 14,000 tons and is supported by four huge piers.
Amazing to think they constructed it without any modern machinery!
What's Inside St Peter's Basilica Dome? Things to See
If you think the dome of St Peter's Cathedral is eye-catching from the outside, wait until you get in.
From the floor of the main Basilica look up and take in the beautiful patterns. The Dome of St Peter's has become a symbol of the Vatican City, instantly recognisable across the globe, and gives pilgrims a feeling of "home" whenever they see it.
Below its beautiful width the attractions of the church are on proud display – the huge atrium, its numerous chapels, altars and bronze gilded doors.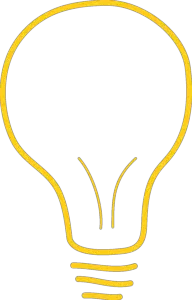 Tip – Don't forget to look for the only St Peter's Basilica Dome painting on display – an artwork by Pietro da Cortona that depicts the Trinity.
Who Designed St Peter's Dome Rome?
The dome is often referred to as the Michelangelo Dome of St Peter's Basilica.
That's because – to no surprise – it was designed by Michelangelo himself. Construction was completed in 1590 and it has been standing proud against the Roman skyline ever since.
How To Climb St Peter's Basilica Dome?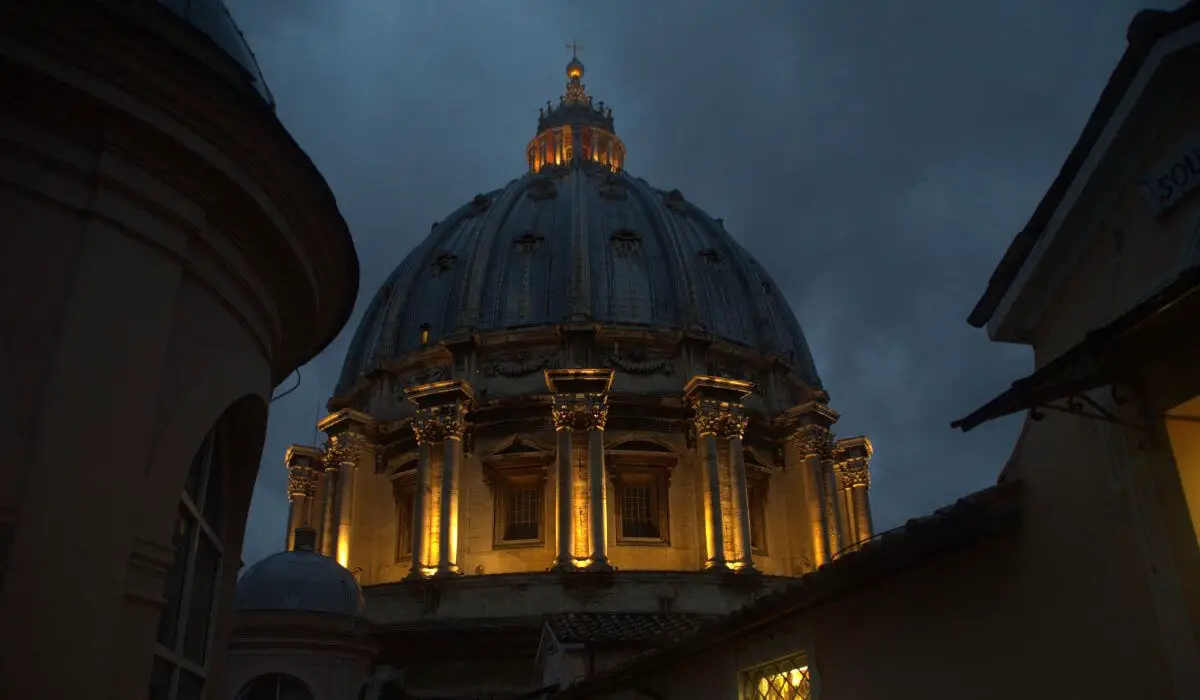 Now to the fun part – how do I get up there? How many steps to the top of St Peter's Dome?
Well, this climb is not for the faint-hearted. There are 551 St Peter's Basilica stairs to top the structure!
An average person can climb the structure in about 15-20 minutes, although it can take longer if you get stuck behind a tour bus of retirees!
Don't worry however, there is also an elevator – if you add just 2€ to your ticket of 8€ you can take advantage of a little boost to the top!
What To Expect From The View From St Peter's Dome
Expect everything! The view is simply amazing. You will be rewarded for the struggle to climb the stairs as soon as you reach the top with stunning 360-degree views of the Vatican City and Rome.
St Peter's Square is laid out before you, as are the often secretive Vatican Gardens. Then the rest of Rome's amazing landmarks lay before you in tiny glory!
St Peter's Basilica Dome Facts You Probably Won't Hear From Your Guide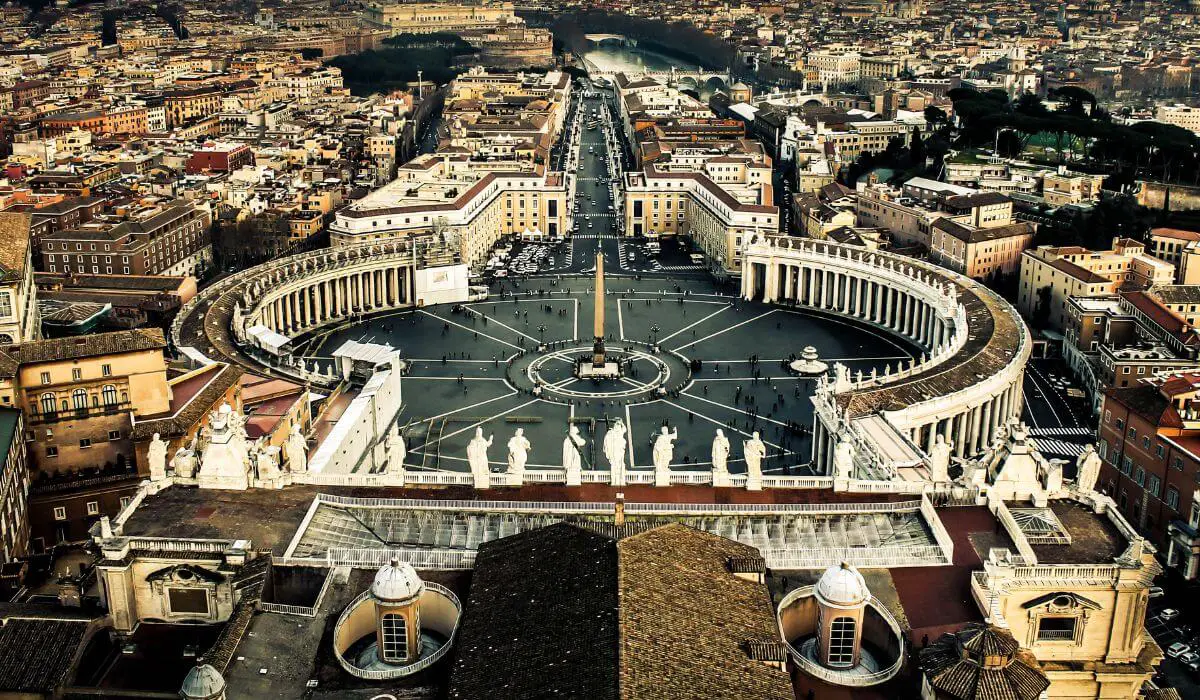 As you head to the first floor of the Saint Peter's Dome you will be surprised with artwork – but don't be mistaken that they are pictures. They are actually intricate mosaics!
You will get striking views of the interior of the Basilica as you make your way up to the top of the Vatican cupola!
There is a gift shop and a toilet – as well as a little drinks kiosk – at the top.
Fancy doing it as part of a tour? It's not a bad idea – you will hear lots of interesting facts about St Peter's Basilica as you go.
Here are a few of our favorite:
€49 tour that includes the dome and the Tomb of St Peter. Book here
€39 tour with an art historian – including the dome and overview of the sculptures and mosaics on display in the basilica. Book now here
Tips For The First Time Climb Dome St Peter's Basilica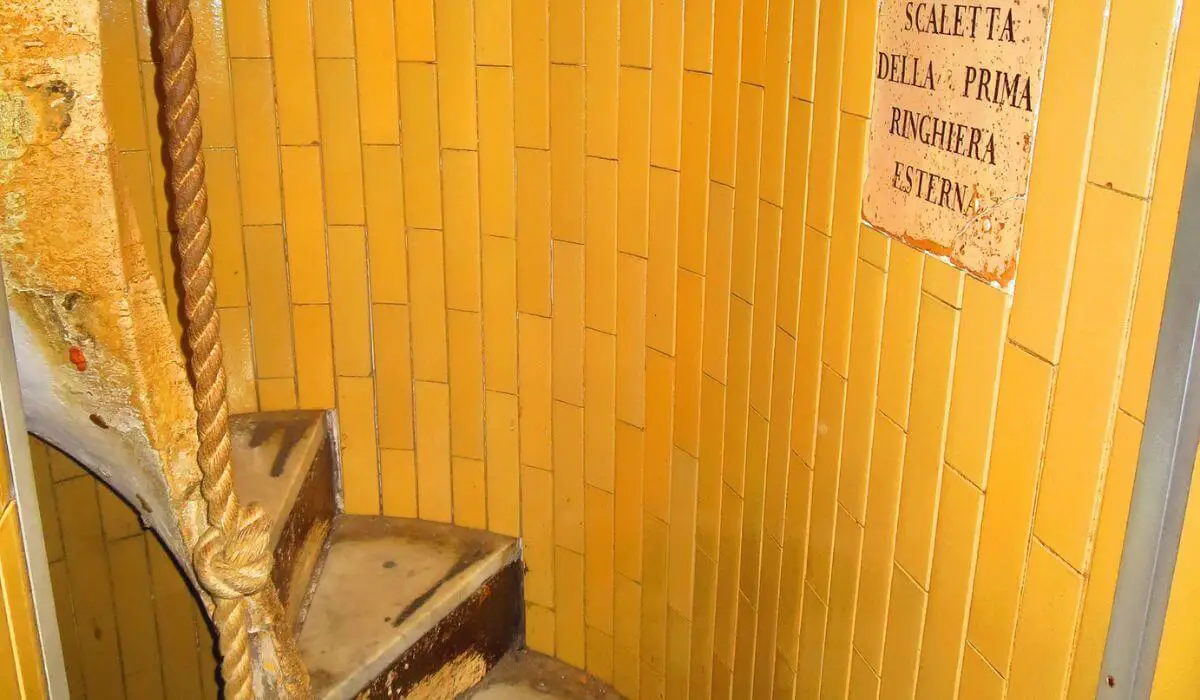 Bring water – even if you take the elevator – you never know when you will get stuck in a queue, or when it will become unbearably hot.
Make sure you are wearing comfortable shoes – and flip flops are a great idea for climbing back down.
Ensure you respect the Vatican Dress code in general – but certainly, for going up the stairs you won't want to be wearing a short skirt or see-through clothing.
St Peter's Basilica Dome Hours – Best & Worst Time To Visit
How about an early morning visit to the Dome in order to catch the spectacular sunrise over Rome?
We find that 7am to 9am is a great time to head to the Basilica – as the majority of the tour groups don't enter until at least 9am. Head straight up to the dome right then – there will hardly be anyone there!
For the rest of the day it is usually teeming with visitors, but you could hang off until 4pm and sneak in right before the end of the opening hours.
Where To Buy St Peter's Basilica Climb Dome Tickets?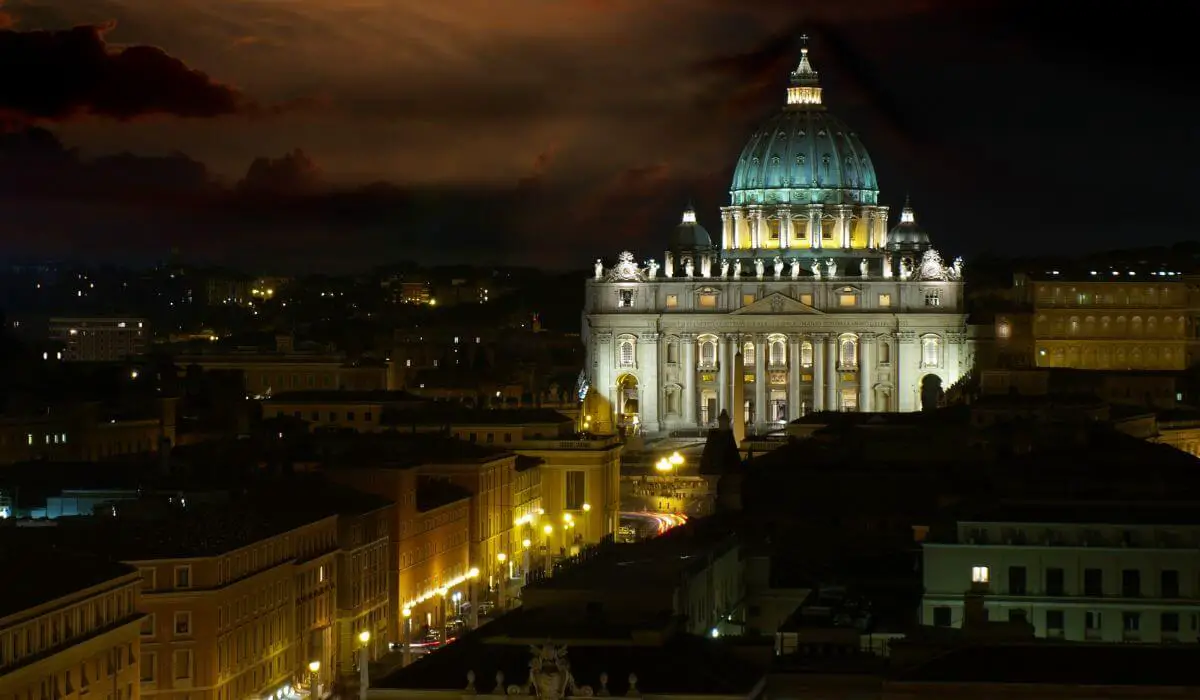 St Peter's Basilica Dome Skip The Line Tickets are a farce!
Everyone has to queue up for security checks anyway – so don't buy them. It is also free to enter the church so don't get duped.
However, you do need to get St Peter's Dome tickets to climb or use the elevator to the dome. You can't get these online – make sure you visit the kiosk to purchase your ticket right there.
St Peter's Basilica Location & How To Get There
Wondering where is the dome of St Peter's? Well, you will find it in the Vatican City.
Head off on Metro Line A and get off at Ottaviano-S. Pietro – The Vatican City is a short walk from there.
Closest Hotels You Can Book Today nearby
Residenza Paolo VI offers amazing views from its terrace of St Peter's Square. It is so close it is practically in the Vatican! Expect to pay around €200 a night in the peak season for a double room.
The Best Western Plus Hotel Spring is one for those who want to stick to what they know at a reasonable price. If you need to spend a few hours working remotely or just want the comfort of a chain hotel, this one's for you – and it's located right beside the Vatican.
The Eccelso Hotel offers awesome decor as well as a prime location about 1.5kms from the Vatican. It is also reasonably priced, at around €100 a night!
Frequently Asked Questions

Who painted the dome of St Peter's Basilica?
Michelangelo is credited with the design of this beautiful dome.
How tall is St Peter's Basilica dome?
136.5 Meters - it is the world's tallest!
Is St Peter's Basilica dome free to visit?
YES - so don't get duped into buying tickets.
Can you climb St Peter's Basilica dome on Wednesday mornings?
Usually not - the Papal Audience is usually held Wednesday mornings, so the Basilica is closed at this time.
Can you climb St Peter's dome on a Sunday?
How long did it take to build St Peter's dome?
It took 150 years to build the dome and the basilica!
How hard is it to climb the dome of St Peter's Basilica?
It's pretty hard - but don't worry - you can skip half of the steps by taking the elevator.
How long does it take to climb St Peter's Dome?
It will take about 20 minutes to climb the dome.
Make sure you do not miss out on this attraction when you are visiting St Peter's Basilica and the Vatican City! All you need to do now is secure your skip the line tickets to the Vatican Museums and you are sorted!