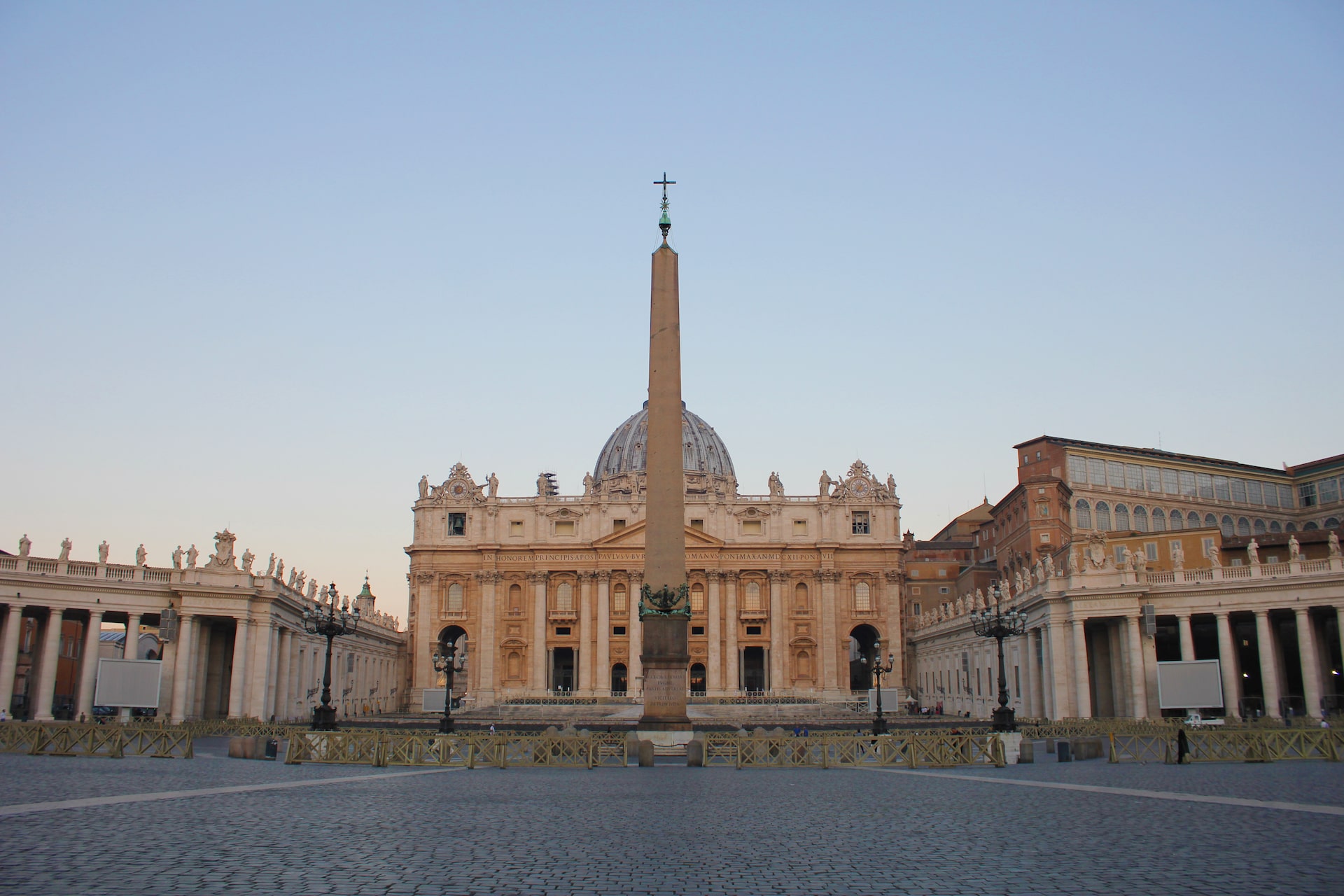 Omnia Card vs Roma Pass vs Rome Tourist Card: Which is the best Vatican pass?
Since the majority of visitors to the Vatican will also check out some of Rome's great attractions, a Rome Tourist Card is usually a fantastic option! If you are looking to get organized check out our guide to make your bookings as easy as possible.
For those on a budget too, the Rome Tourist Card or Omnia Card will help you plan and keep your costs in check.  Additionally, for those who have unlimited cash to splash there are benefits too!
Read on for all you need to know about the Omnia Card vs Roma Pass when planning your trip to Rome and the Vatican City.
Vatican Passes: What you need to know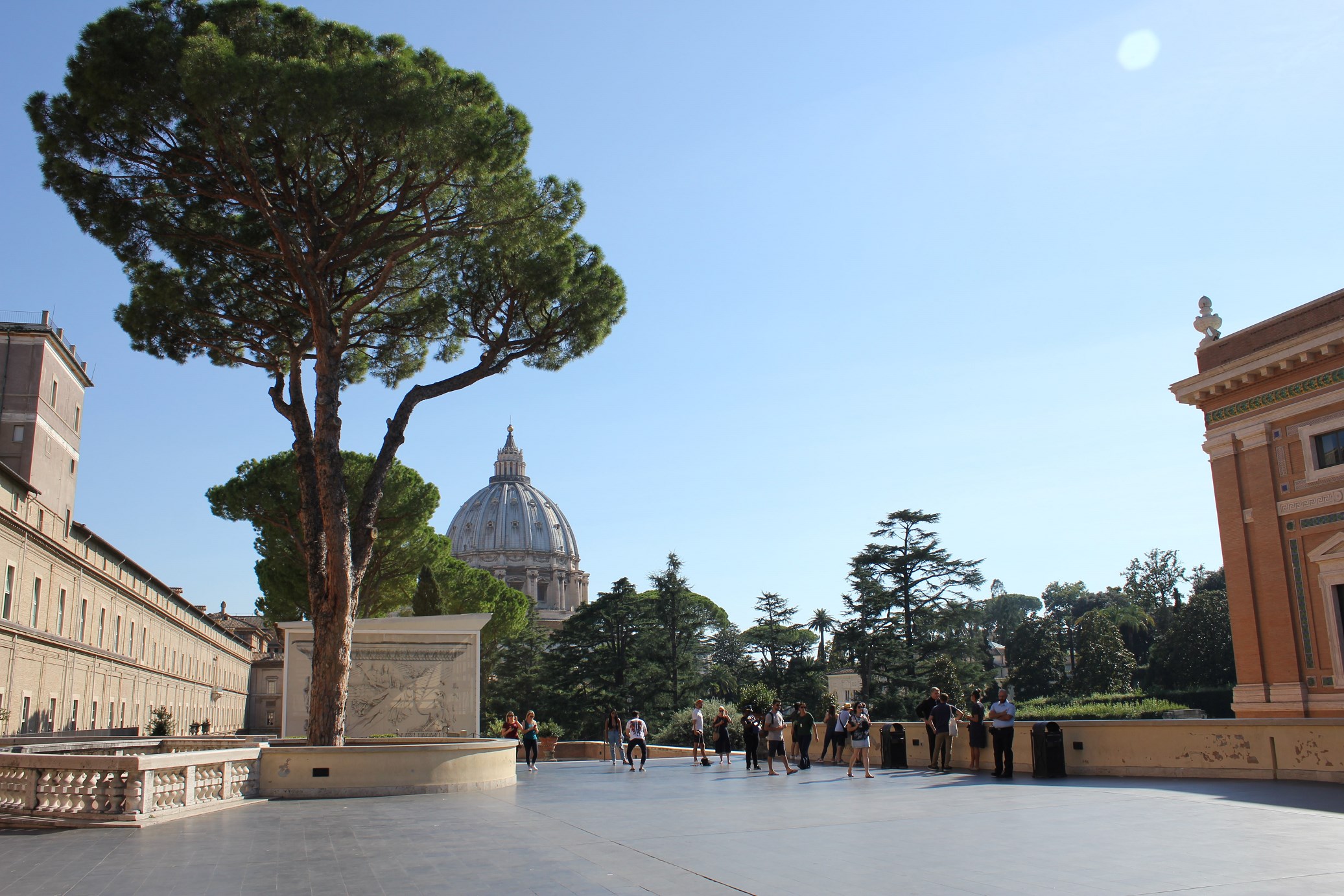 First thing's first – if you are visiting just the Vatican when in Rome then the Omnia Card or Roma Pass may not be for you. This applies to those on a cruise who may only be stopping off for one day. For those with an airport layover who have time to see just one attraction it may also not be the pass for you.
If this is the case, and depending on how many are in your group, it may be better value to just buy a Vatican Pass online in advance. There are several available, including skip the line fast passes. There are also special tickets that include access to additional attractions such as the Vatican Gardens.  Transport it relatively cheap, so for very short stays it's probably best to just arrange your trip the Vatican online yourself.
However, as with many travellers, it is likely that you are bolting a visit to the Vatican on to a trip to Rome. Here you'll find numerous advantages in using the Roma Pass, the Omnia Card or the Rome Tourist Card to secure your Vatican City Pass and plan the rest of your trip.
Overview – Omnia Card vs Roma Pass vs Rome Tourist Card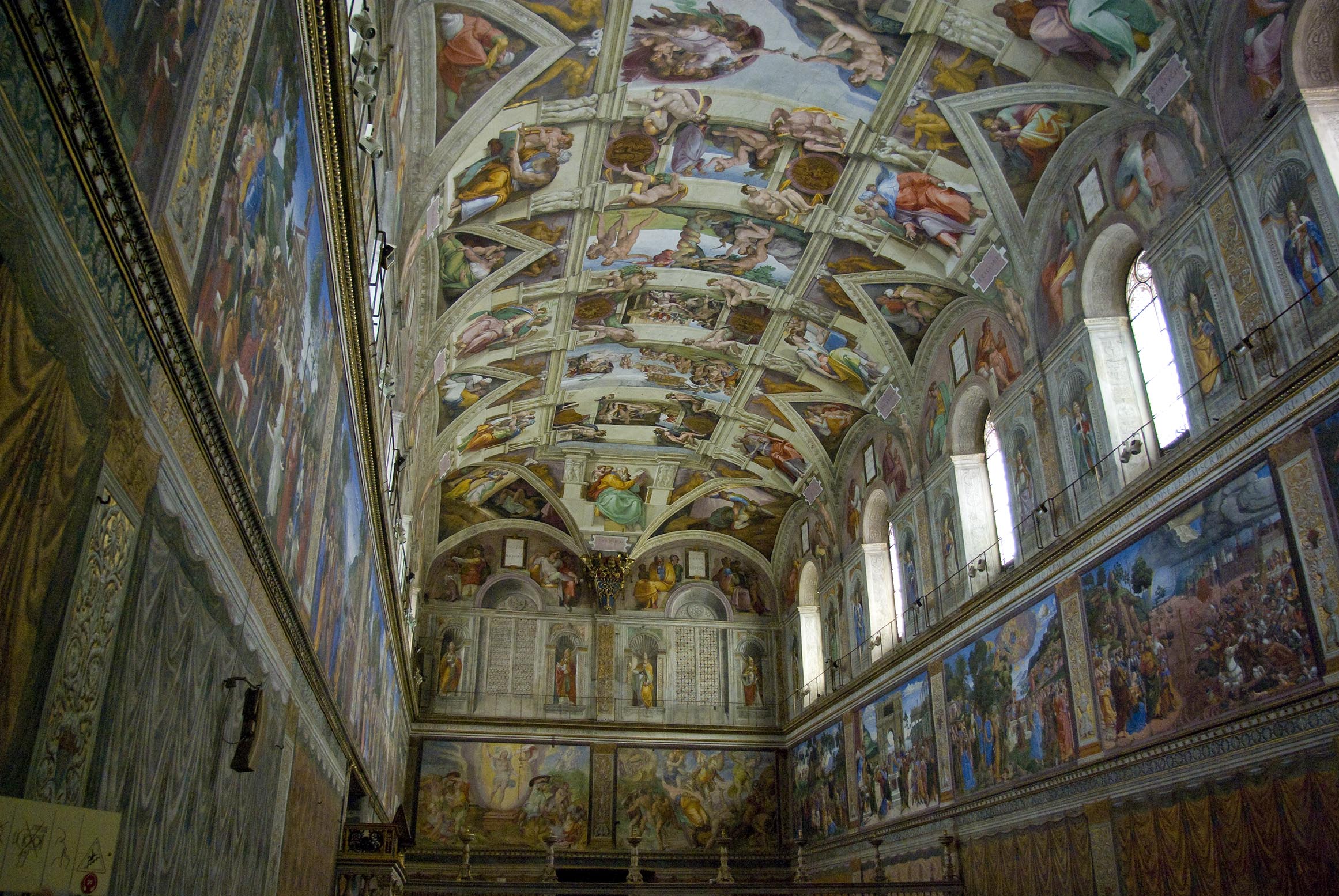 The Omnia Card is a great option for those wanting to see multiple attractions in Rome, including the Vatican City. The card includes Vatican City passes amounting to a value of €30! It will also get you access to the famous Vatican Museums, including the Sistine Chapel.
The card comes with detailed instructions on how to pre-book your entry slot into the Vatican attractions, and includes fast track entry to skip the queues! Simply log on, pick your visit time and relax! Just make sure the slot you book is within the validity period of when your Omnia Card will be validated.
The Roma Pass is another option for those looking for city passes when in Rome, however unfortunately the Roma Pass does not include Vatican City tickets or entry. It does however have some benefits at other attractions within Rome. This is a good option for budget travellers who are able to make decisions about what they want to see in advance.
But honestly, since the 2020 updates, the Roma Pass is not as interesting as it was before. We'll explain everything later in the article.
So for hard-core Vatican fans it looks like the Omnia Card is your best bet when comparing Omnia Card vs Roma Pass. The Omnia Card will ensure your Vatican City Passes are sorted for your visit to Rome. You also will not need to worry about securing tickets for them when you arrive, or about any additional expense! It also weirdly INCLUDES the Roma Pass within the 72 hours ticket option.
In our opinion, the Rome Tourist Card is also worth it if you plan to visit Vatican's attractions. To us, it is the most complete pass, with a lots of benefits.
There are however advantages in selecting just the Roma Pass too – we will cover this in more detail in this article to help you make an informed decision as to what to choose…..
Visit Vatican City : Why a Roma Pass is essential?
We are big believers in city passes for those who are trying to keep their travel costs under control or those who want to take in as much of a city as possible. There are so many advantages to Omnia Pass and others such as the Rome Tourist Card for any visitor – it is hard to list them all, but we'll certainly give it a try!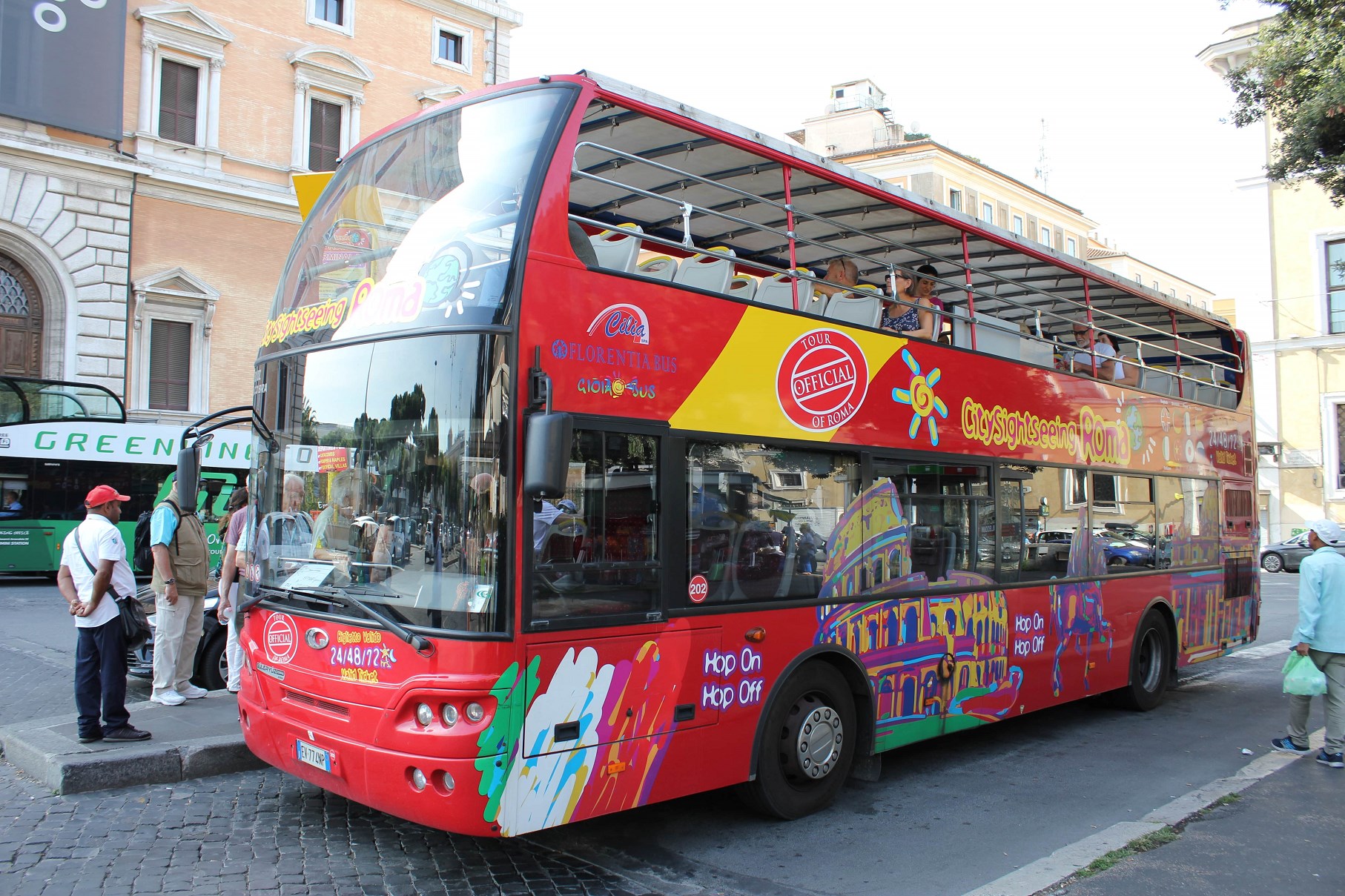 Save Money

The big advantage about any city pass is the ability to control your budget. Whilst the initial outlay for the passes may seem high (the Omnia Card 72 hour adult pass costs €113) the benefits far outweigh the costs.
With transport on Rome's public transport network also included, and the average fast pass ticket to the Vatican Museums costing at least €20, the savings really rack up.
If you are really on a budget you could opt for the Roma Pass – costing only €38 €52 for a 72hr pass. With this option you will get free transport across Rome and free access to one museum of your choice.
Then, if you are intending to head to the Vatican you can purchase your Vatican Museum ticket online in advance (about €17 for a standard ticket). Even with the additional purchase it will still come in cheaper than the Omnia Card.
The Rome Tourist Card offers optional Vatican attractions for €101,50. To be honest, we rather recommend the standard Rome Tourist Card, but this option is very complete and the price is justify.
With your passes in hand you'll now not dither on what to see – the Omnia Card for example includes fast track access to top attractions, saving you literally hours of queuing. It also limits your visit to 2 out of 6 top attractions in Rome – including the Coliseum. So you simply need to pick your 2 favourite points of interest and go !
The Roma Card is just as handy, with VIP skip the line access included as well. Be careful, that is not always the case. We'll go into more detail below.
The Rome Tourist Card is probably the one that will get you in front of the crowd for all of its included attractions.
Ensure Rome essential's visit

This especially applies to the Rome Tourist Card. The only pass that will ensure your Colosseum entrance. With its tickets options (audio guide or guided tour), you are sure to have availability on the date you wish to visit the Colosseum.
This is not the case for the Omnia Card or the Roma Pass as they provide only standard ticket.
For your information, the site has decided to limit the number of entries for standard tickets. And it happens that the holders of these passes cannot visit the Colosseum because of these expired entries. The other tickets offered by the Rome Tourist Card are therefore less reserved. This allows a greater number of availabilities.
Free transport in Rome

One of the best advantages with our 2 city passes featured here is the travel card feature. You get unlimited access to Rome's extensive public transport network, which will take you to the Vatican in no time. Maps are included to help you get your bearings too.
And, to top it all off, the Omnia card features Hop on Hop Off Bus tours as well – this is the best way to travel if you can't be bothered navigating the city yourself. Simply hop on and off at the sight of your choosing.
Those interested will also benefit from the on board commentary to really get your bearings as you go!
The Rome Tourist Card offer a 24-hour sightseeing tour as well. Another considerable benefit is its one way airport transfer to the city center.
Speaking of transfers, there is one more popular and hassle-free option: enjoying a private airport transfer by securing an online travel card. Learn more here.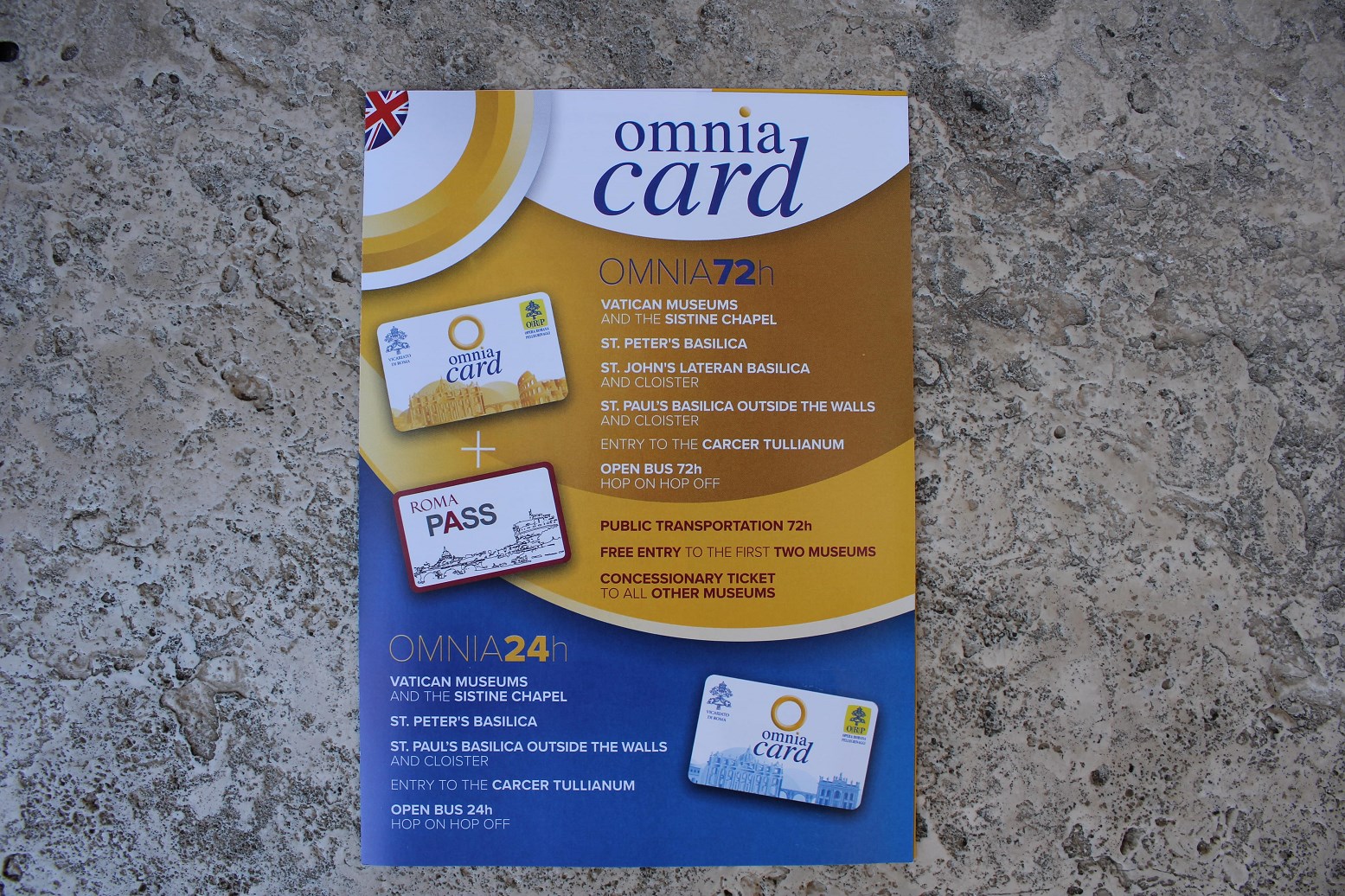 Top 5 reasons to pick the Omnia Card!
Free, skip the line entry to the Vatican Museums. This saves you €30 immediately and cuts out the queues. It also includes a free audio guide to St Peter's Basilica  as well as shortcuts
Take your pick from two other top Rome attractions for free entry. Choose from the Coliseum, the Roman Forum or the Museum of Rome to name but a few.  The Card also includes other freebies, such as entry to the Cloister in the St. Paul's Basilica outside the walls. There are also audio guides for many attractions that could total up to €20 if booked separately
Get your bearings on arrival with a Hop On Hop Off Bus Tour. Just jump off at your attraction of choice or sit through the entire route listening to the commentary
Unlimited access to Rome's public transport network and includes the Roma Card
Additional discounts at over 30 other Rome attractions
Skip-the-line with Omnia Card
The Vatican Museum tickets available on the Omnia Card are skip the line tickets, saving you literally hours in queue time! The Omnia Card claims to save you up to 4 hours of queues at peak times, so it's really a great pass to have!
The Omnia Card is available for a 72 hour period only, with prices for children over 6 years at €80, and an adult pass costing €113. You check the last prices on this website.
Those who want to cover as much as possible on a city break to Rome
Offered only for 72hrs, so shorter city breaks may get better value out of the Roma Pass
Just make sure you make one visit to the Vatican within the validity period of your Omnia Card, and you can visit the Vatican Museums, Sistine Chapel and St Peter's Basilica with ease!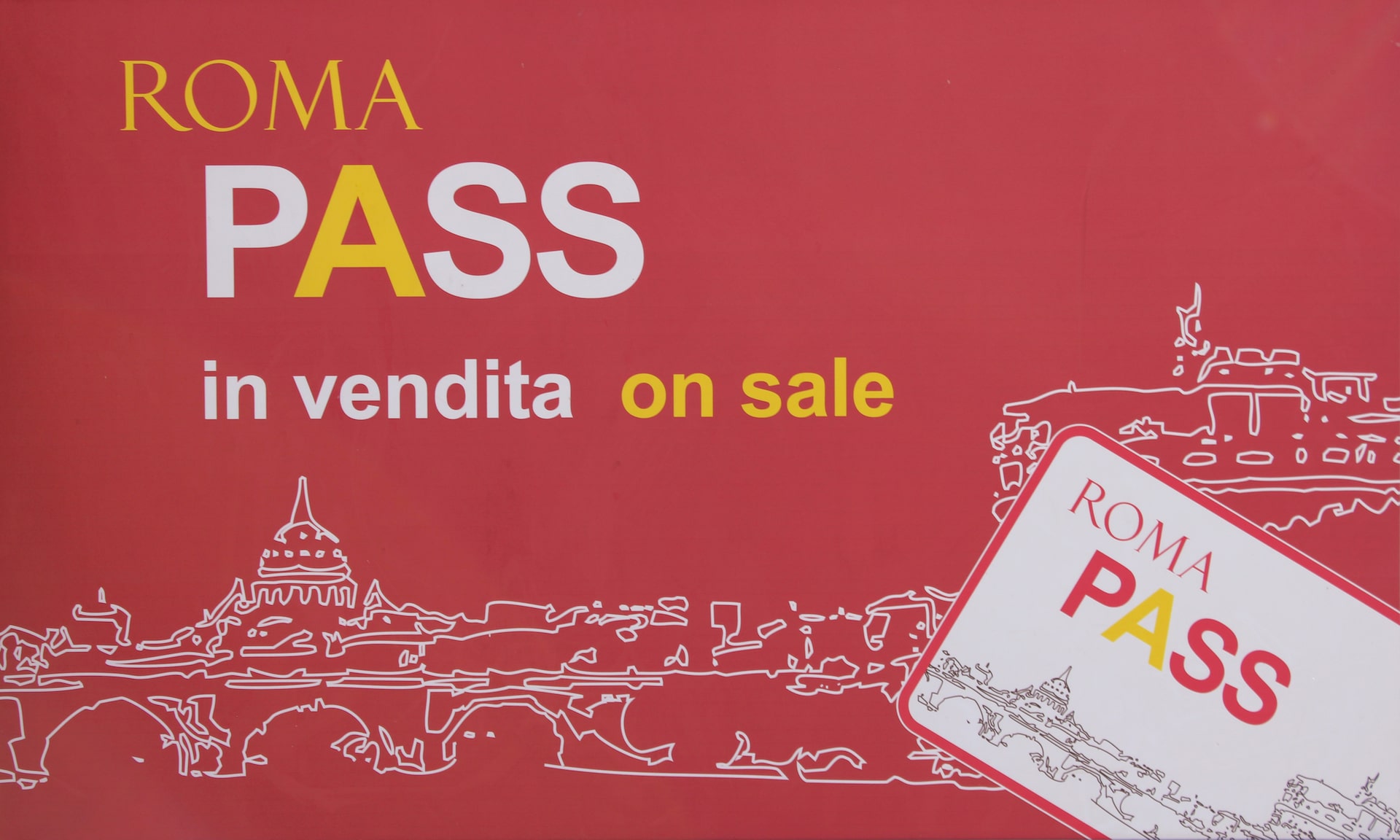 The top 5 reasons to pick the Roma Pass
Select your duration – 48hrs or 72hrs give better flexibility than the Omnia Card
Standard ticket to the Colosseum (entry isn't 100% guarantee as said before)
Free entry to either 1 or 2 featured Museums (depending on duration)
Discounted access to dozens of other Rome Attractions
Skip the line VIP entry for 72hr ticket holders at Castel Sant'Angelo and Musei Capitolini
The Roma Pass was a budget-friendly option. But following the price increases in February 2020, it is no longer as interesting. Here are the new rates:
24-hour adult pass available for €32 (before €28) / an increase of €4
72-hour adult pass available for$52 (before, only €38,50!) / an increase of €13,50
You can check prices here.
Those on a budget – get a Roma Card and then purchase Vatican City Passes separately and still come in cheaper than the Omnia Card
Those on limited time – The Roma Card offers a 48hr option as well as a 72hr
Those traveling on the weekend – remember, Rome's museums have free entry on a Sunday, so you don't need to pay for additional attractions on these days. That is, if you can stand the queues.
Does not ensure you access to the Colosseum with it standard ticket included!
Does not cover the whole range of attractions, Vatican City not included
The Rome Tourist Card – the most profitable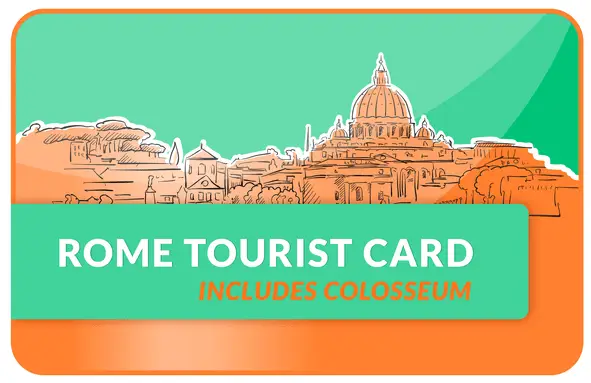 The top 8 reasons to pick the Rome Tourist Card
Select your options – standard Rome Tourist Card or Vatican attractions in option (include Vatican Museums + Sistine Chapel)
100% mobile pass – you don't need to loose time at your arrival by picking up your pass
Unlimited duration – unlike the other passes, this one has no time limit!
Audio guide ticket or guided tour to the Colosseum. This ticket will guarantee your access to the site, even during high season!
Skip the line entrance to St Peter's Basilica + audio guide
One way airport transfer from both Fiumicino and Ciampino airports
24 hour Hop-on-Hop-off bus ticket
Optional:  ticket to Vatican Museums & Sistine Chapel
20% discounted access on museums, cruises, bike tours and outside Rome's excursions
The Rome Tourist Card is a very complete pass. That is why we recommend it.
In general we recommend the standard pass. But if you don't want to miss the Vatican and its attractions, prefer the option that includes them.
Here are the different options available:
Standard unlimited Rome Tourist Card: €69,50 
Rome Tourist Card including Vatican attractions: €77,50
Full Rome Tourist Card including the standard benefits + Vatican attractions: €101,50
You can check prices here.
Those who don't want to miss a Colosseum visit
Those who like to book everything online and don't want to loose time picking up their pass
Does not include Rome public transport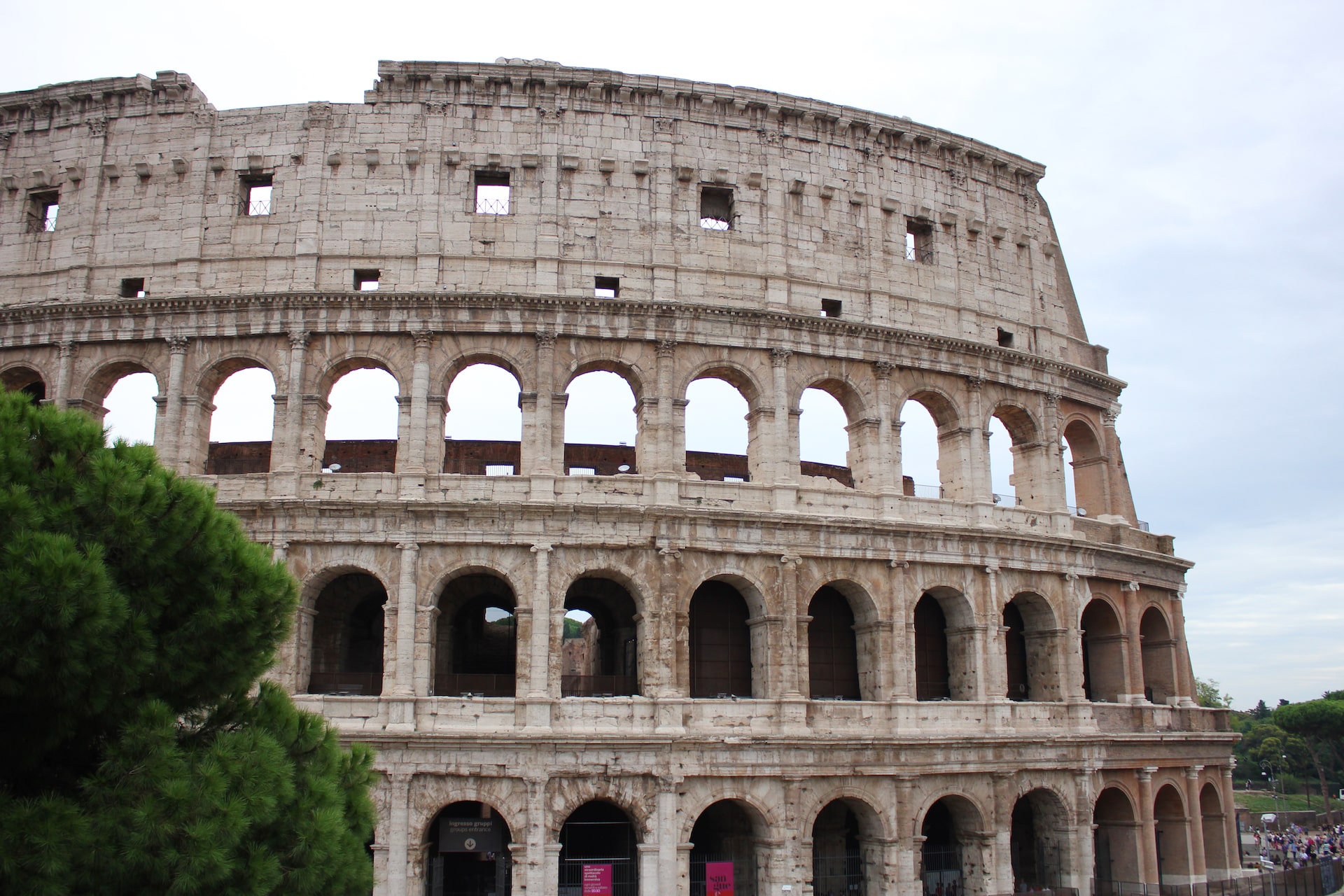 Roma Passes Tips
Families need to carefully weigh up the cards that offer a child's option. For example, the Omnia Card includes a child's version costing €72 for a 72hr pass. But, children under 10 get free access on public transport across Rome. They also get free entry to state run museums and the Colosseum. So make sure you only buy a child's pass if you really see a benefit.
The Rome Tourist Card cost €52 for child between 6-17 and €5 for those under 5 years old. Prices with Vatican in option are €73 for 6-17 child and €13,50 for 0-5 child.
Sunday visitors will find access to some museums is free on this day so your pass is pretty much useless apart from the transport option.
The Omnia Card is a pricy option, and if you are not going to hit every attraction on it you may not get the value out of it. It does offer convenience as you do not have to book every attraction separately, so it is worth it for organisation alone.
If you are booking guided tours at the key sights then remember that admission fees are likely included. In these examples, the Omnia Card will not be worth the expense. On the other hand, the Rome Tourist Card offers a 20% discount on a large number of guided tours. It might be worth finding out more here.
If you are a seasoned pro at Rome these passes are probably not going to add much benefit – you will likely have your own itinerary or plans. You may also not be hitting up the main attractions.
Omnia Card vs Roma Pass vs Rome Tourist Card – Comparison Table
OMNIA CARD
ROMA PASS
ROME TOURIST CARD
PASS PRICES
€113

€32 > 48H

€52 > 72H

€69,50
VALIDITY
72 hours
48 hours or 72 hours
Unlimited
ATTRACTIONS
Vatican + 2, discounted others
1 or 2 museums. Discounted Others. Vatican not included
Colosseum audio guide/guided tour, St Peter's Basilica. Vatican is optional. Discounted others
AIRPORT TRANSFERS
Not included although you can reach Ciampino airport by bus using the card on Bus Line 720
Not included although you can reach Ciampino airport by bus using the card on Bus Line 720
One way transfer included from Fiumicino and Ciampino airports
BEST FOR

3 day city breakers

Those who are going to use all the pass has to offer – Hop On Hop Off Bus, Audio Guides, lots of public transport

Convenience

Short or Extended stays

Budget savvy travellers

Those who enjoy free audio guide

Those who want to be sure to visit the Colosseum

Those who like to book online and get their tickets on their smartphones.-

Those who plan to come back to Rome within a year

NEGATIVES

Only one duration offered

Cheaper with individual tickets

Limited scope
Rome public transports not included
BOOKING

Omnia Card

Roma Pass 48h

Rome Tourist Card
Conclusion on Omnia Card vs Roma Pass vs Rome Tourist Card

We hope we have summed up the best of both city passes available. Both have great advantages depending on your preferences, and we are sure that you'll be able to pick one that suits your needs
Whilst the Roma Pass may look more restrictive, if you are clever with your choices you can build up a great 48hour itinerary. This would include the Vatican and one other free attraction such as the Coliseum, Castel Sant'Angelo and Musei Capitolini. Doing this would work out cheaper than buying a 72hr Omnia Card.
If however you are in Rome for a 72hr period the Omnia Card would probably work out better value. With a whole day to spend in the Vatican you would still have 2 more days to fill, so this pass will cover more options. It would also allow you to take an "orientation tour" on the first day on the Hop On Hop Off Bus pass. This is a great way to get your bearings in the city if you are staying for a long weekend.
Good luck with your travel arrangements – now, it's time to get online and book your trip! If you are opting for the Roma Pass then make sure to get online early and book fast pass skip the line entry tickets to the Vatican separately so you won't miss out.
1 Comment