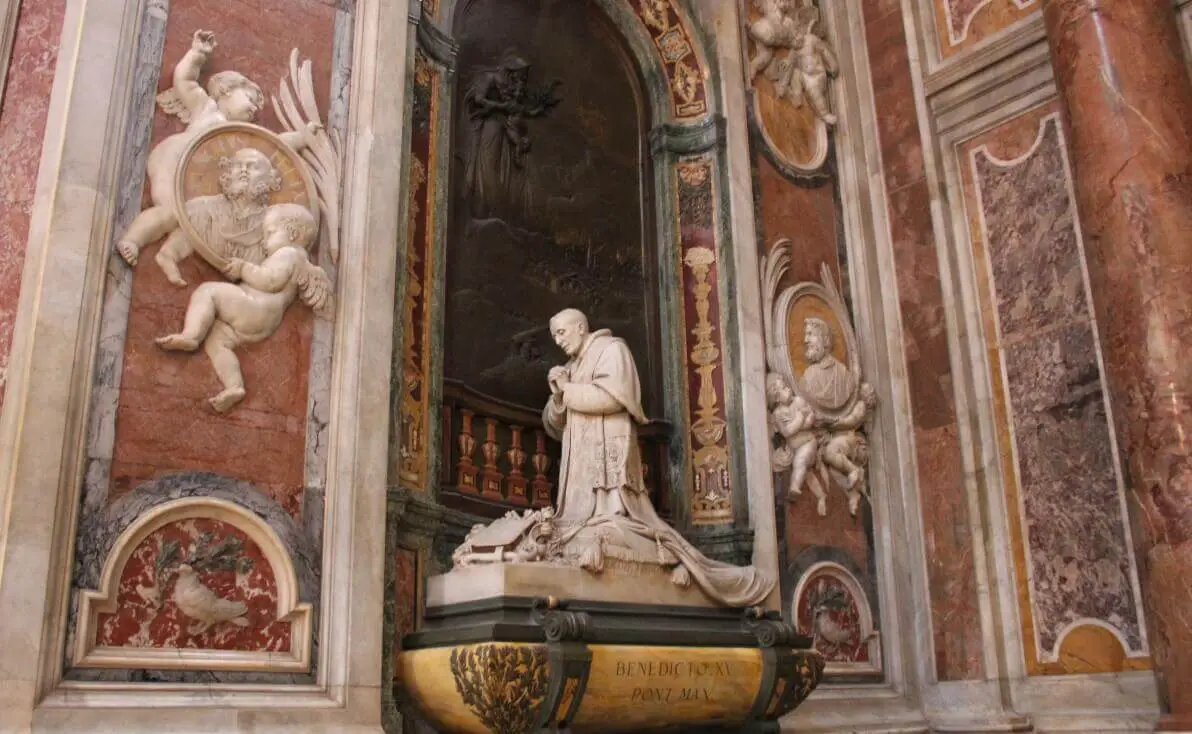 Vatican Grottoes: How to visit the Tomb of Popes in Rome
---
Vatican Grottoes are this huge set of papal tombs located directly below St Peter's Basilica. Here, the remains of over 90 popes rest, amongst other dignitaries and even royalty.
The Grottoes are visited by millions of tourists annually. They come to get a glimpse of the final resting place of the popes of days gone by.
Check out some more interesting facts and tips to help you make the most of your visit to the Vatican Grottoes.
History of Holy Vatican Grottoes
The Grottoes came into being during the construction of St Peter's Basilica. The Basilica is built on the site of the Old St Peter's Basilica, the Necropolis and St Peter's tomb. The current building sits on top, with the Grottoes and Vatican Necropolis underneath.
Completion of the Basilica took 120 years and finished in the mid 17th century.
Where are the Vatican Grottoes?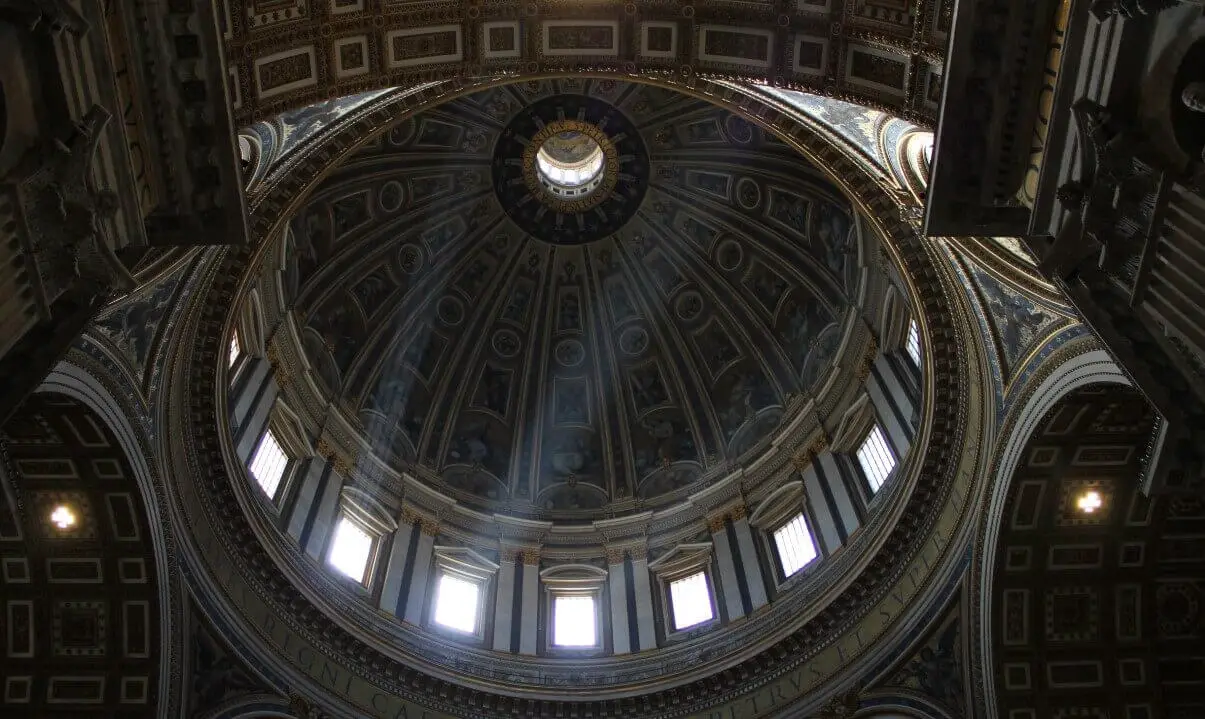 The Vatican Tombs can be accessed via the main church of St Peter's Basilica. Follow the passage through the doorway near the statues of Saint Andrew and Saint Helen. It can be hard to locate the entrance, so don't hesitate to ask a member of staff for directions.
Vatican Grottoes floor plan in-detail
The Grottoes are HUGE and there is a lot to see in here including many a tomb of popes from years gone by. Instead of wandering around aimlessly, it's best to take a tour. This will help you appreciate the sense of history that is around you.
If you can't get a tour, then a Vatican Grottoes Map can be just as helpful. Check out this great floor plan that has all of the tombs clearly identified. Click on each attraction to find out more about each site.
Take a look inside Vatican Grottoes tomb of Popes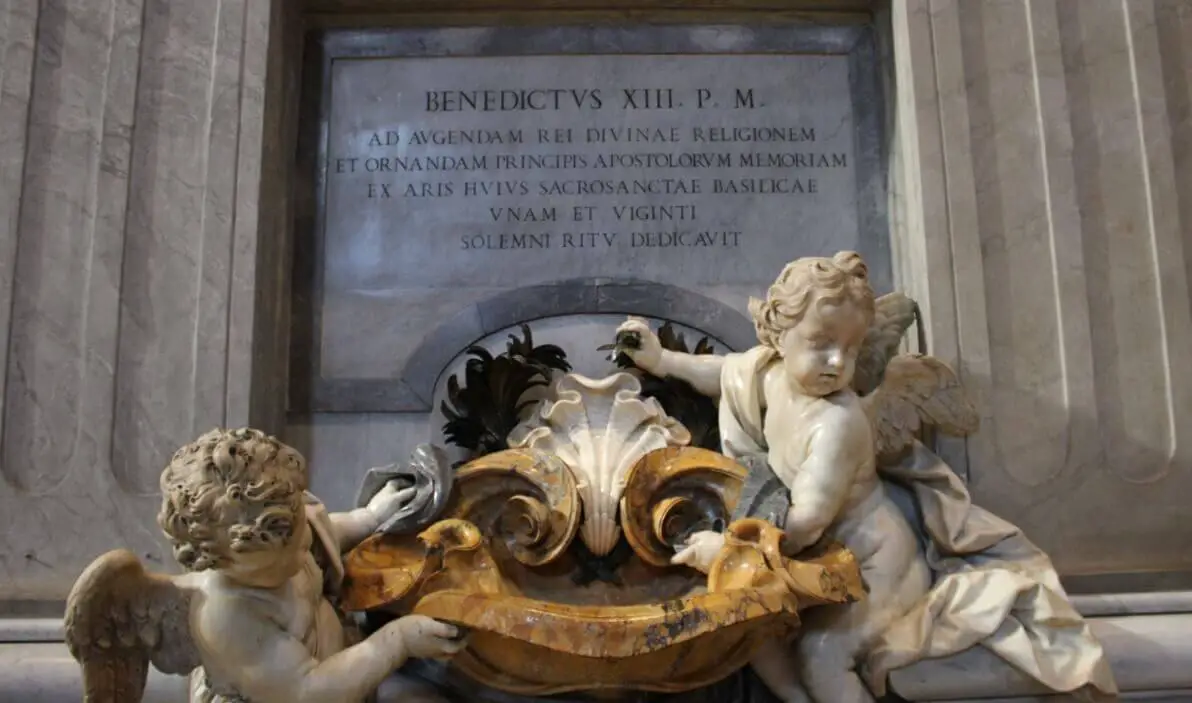 The crypt is laid out like a church with 3 aisles and is 3 metres high. Inside, it is a treasure trove!
Here are just some of the attractions you can see inside the Vatican Tombs.
91 Popes
The tombs of 91 popes are found here. Pope John Paul II was even buried here after his death in 2005 before being moved to the Altar of St Sebastian. Amongst others, the tomb of Urban VI, Innocent XIII and Paul VI are located here.
Royalty
Surprisingly, there are also some royals buried here. These include Queen Christina of Sweden and Queen Charlotte of Cyprus.
Statues and embellishments
There are hundreds of decorative statues and sculptures located within the holy Vatican Grottoes including the Marble Statue of St Peter Enthroned. There are also 17th century frescoes, funerary monuments and chapels
Empty tomb for Benedict XVI
A bit gruesome to have your tomb sitting empty waiting for you, but that's what Benedict XVI will be buried in!
Clémentine Chapel
Inside this chapel, behind the altar, you can see a grill covering some white marble. This is St Peter's Tomb.
Useful tips for visiting the Papal tombs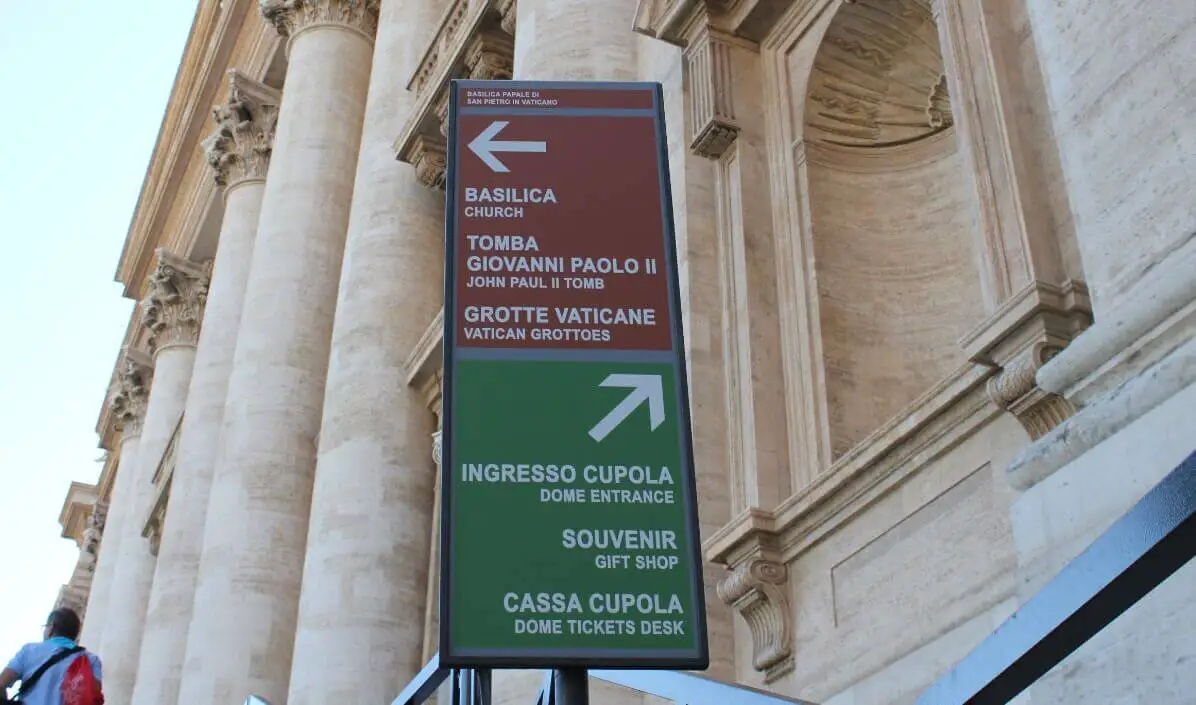 Don't confuse the Vatican Grottoes with the Vatican Necropolis, where St Peter is buried.
Don't put off visiting the pope tombs if you are claustrophobic or scared of the dark. It's actually very light and spacious down there
Read up before you go if you are not taking a guided tour. This will help you appreciate the experience more.
No photos are allowed
You will have to remain silent when visiting
Make sure you keep the Grottoes for the end of your trip to the Basilica – because they will spit you out outside and you would have to queue again to get back in.
If you want to discover the Grottoes AND the Necropolis, here is a great guided tour of both.
How much is the Grottoes entrance fee?
You don't need any Vatican Grottoes tickets. Entrance is free, as is access to the Basilica!
If you want to make sure you'll not wait hours in the queue, you can still pay an extra to get skip the line tickets to the Basilica. You can book online here.
St Peter's Basilica Opening Hours
The Grottoes are open when St Peter's Basilica is open.
| Opening time | Months |
| --- | --- |
| 7am to 7pm | April to September |
| 7am to 6pm | October to March |
Note the Grottoes will close earlier than this published time, best to complete your visit by 6.30pm in Summer and 5.30pm in winter.
Frequently asked questions

What are the Vatican Grottoes?
This is a vast burial ground under St Peter's basilica within the Vatican City. The grottoes are not to be confused with the Necropolis. If that's what you are looking for, visit our guide.
Are the Vatican Grottoes free to visit?
Yes! You can access the tombs under St Peter's Basilica for free within the church's opening hours.
How to visit the Vatican Grottoes?
Simply bolt them on as part of your visit to St Peter's Basilica! Make sure you visit them at the end of your time in the Basilica so that you don't have to requeue.
Is photography allowed in the Grottoes of the Vatican?
No, you aren't permitted to take any photographs. You will also have to keep quiet as you explore this space, so no yelling!
Who is buried in the Vatican grottoes?
91 popes are buried here, as well as some royals and dignitaries.
Where are the popes buried?
91 popes are buried in those grottoes. The remainder are buried in other Basilicas, as well as in churches in Europe.