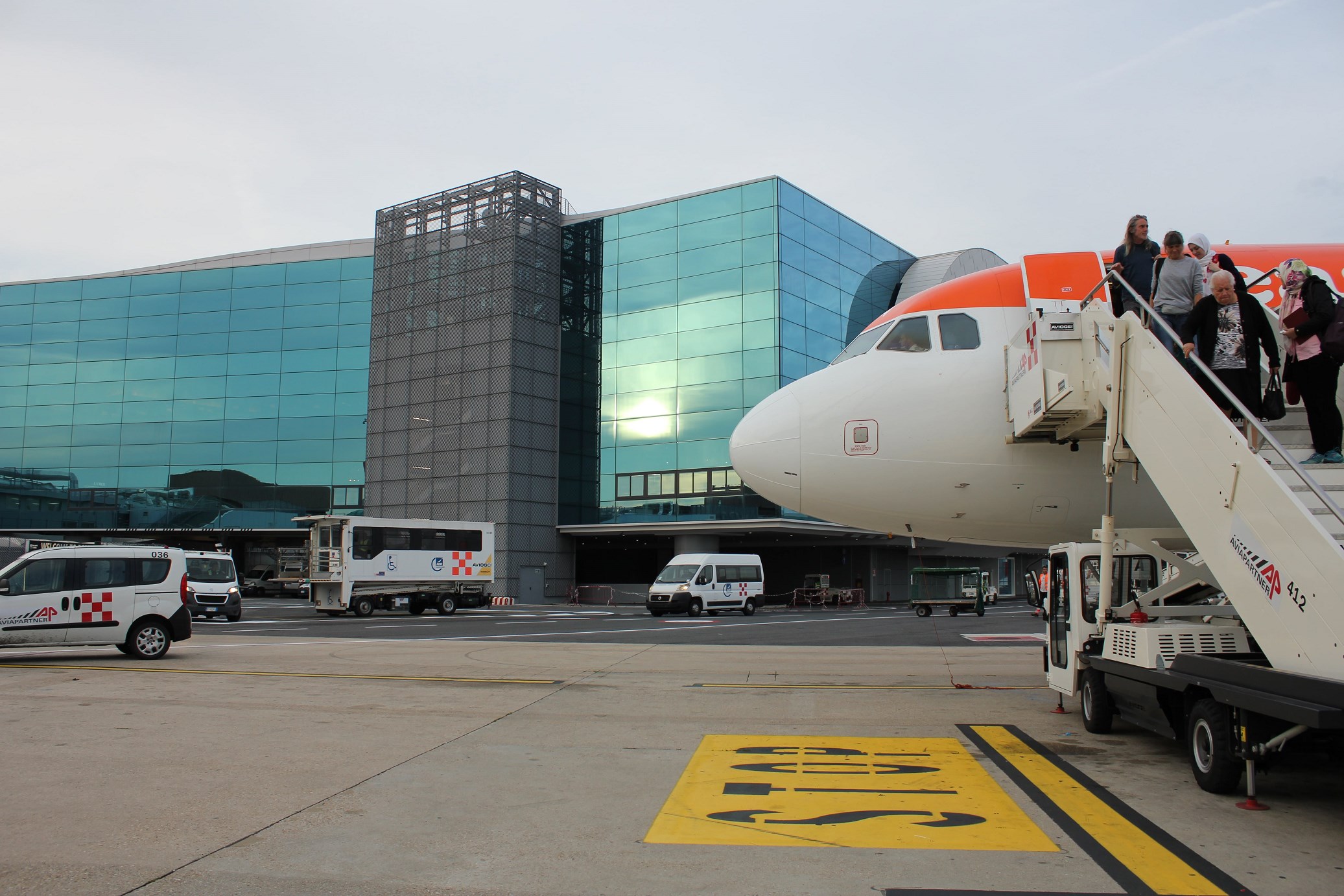 Vatican Airport Transfers: Vatican to Fiumicino and Ciampino Airport
Looking for a bus from Vatican to Fiumicino airport ?
A visit to the Vatican is on many tourist's list of things to do in Rome, and pilgrims in particular may be making a bee-line straight for the Vatican city and its must-see attractions on arrival at one of the nearest airport to the Vatican.
Our helpful guide will help you decide your transport arrangements, such as how to get from Fiumicino Airport to the Vatican City and how to get from the Vatican City to Ciampino airport for example. Read on to find the transport option for you!
What you need to know about bus from and to Vatican to Fiumicino Airport?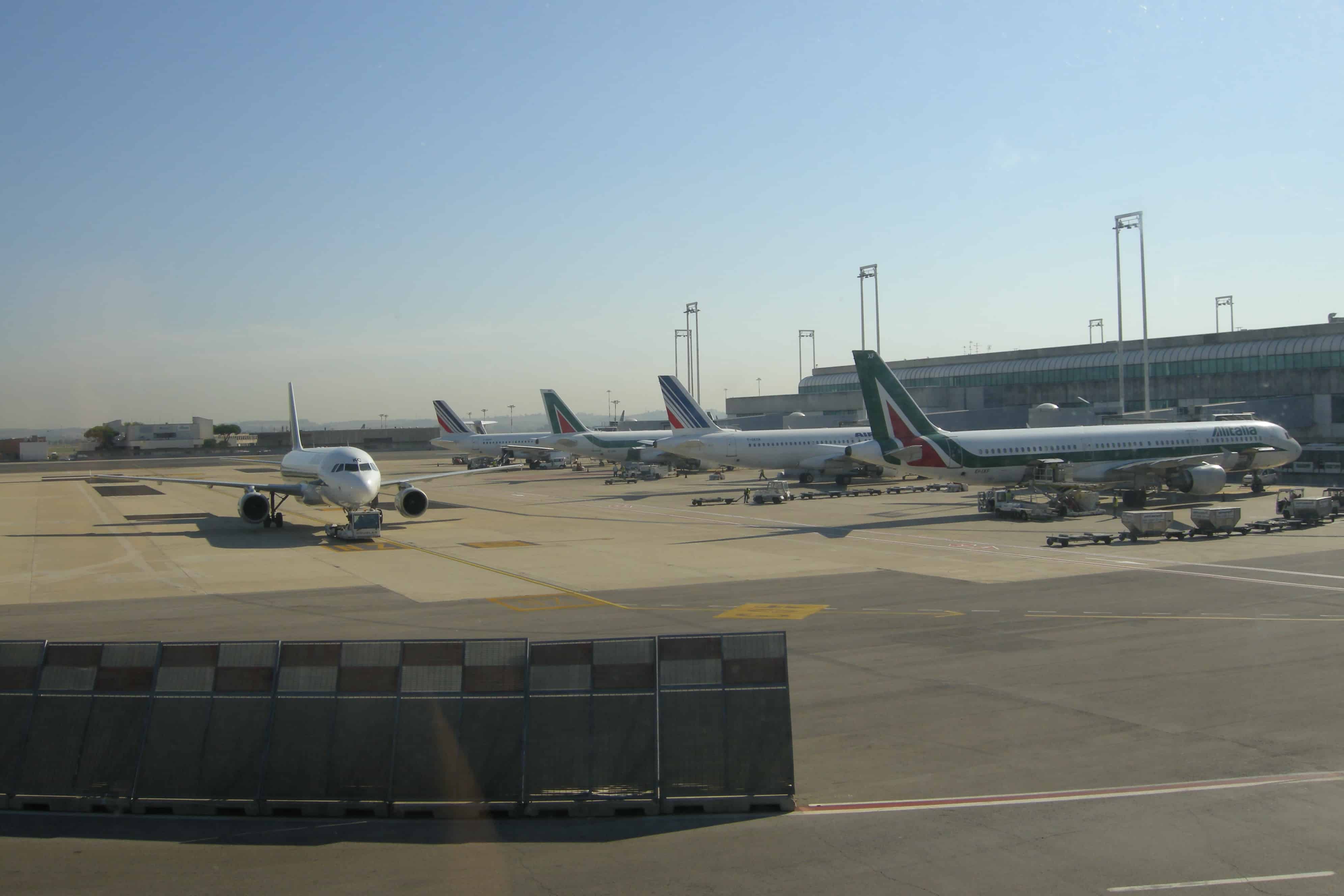 Rome – and therefore the Vatican City – is served by two major airports: Rome Fiumicino (FCO) and Ciampino (CIA) Airports. Both offer easy access to Rome's city centre and the Vatican, but the nearest airport to the Vatican is Rome Ciampino, about 30 minutes from all the attractions on offer.
The majority of international flights however will be operating into Rome Fiumicino, about 28 kilometers away. To be honest, there's not much difference in the distance between the two, and your choice of which airport to use will likely be dictated by whether you are an international visitor (and therefore likely to arrive at FCO) or a European national who can take advantage of the numerous low cost budget flights on offer to the lesser developed Ciampino airport.
How to get from Fiumicino airport to Vatican City
FCO airport is Rome's major airport, with four terminals and an extensive international network. Options for getting to the Vatican from Fiumicino Airport are plentiful and there are a wide range of companies selling beat the queue tickets online.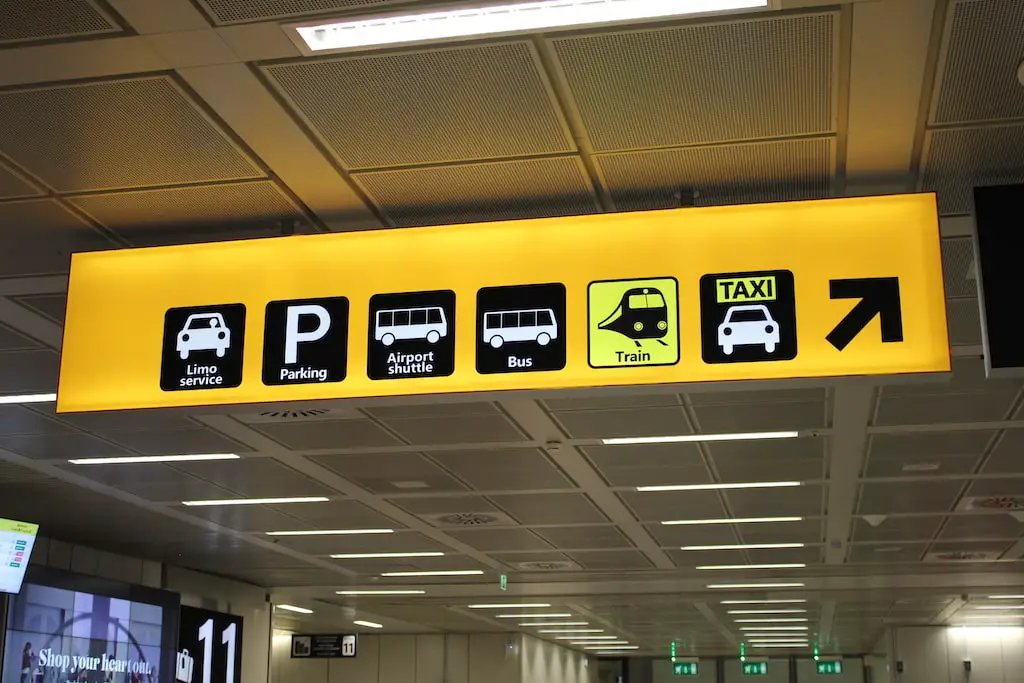 Airport trains from Fiumicino to the Vatican
Fiumicino Airport is well served with a decent train network which offers both fast (more expensive) and budget options for getting from Fiumicino Airport to the Vatican.
The quickest train option is to board the Leonardo Express, which will whizz you to the centre of Rome in just 30 minutes for €14. From here, it's a quick stop on the metro to Ottaviano a few blocks from the Vatican for about 1€.
The FL1 (local) train is another option. Slightly cheaper at about €8, the train usually makes several stops on the way which results in a journey time of just under one hour.
Bus from Vatican to Fiumicino airport and vice versa
The budget friendly option is to take the bus from Fiumicino Airport to the Vatican. A number of market leading companies sell one way tickets from about €5 to a return pass at about 8€.
The bus from Vatican to Fiumicino airport can take over an hour sometimes depending on the traffic.
Look for buses that offer a drop off near the Vatican, such as those that stop at Piazza Cavour for the most convenient options.
From Fiumicino Airport, the SIT bus company (every 30 minutes) drops off in the Vatican City with a one-way ticket at €6.
A shared shuttle is both a convenient and cost effective way to reach the Vatican, and offers peace of mind for those not keen on using Vatican public transport with all their belongings.
Options range from private cars and minibuses, or a seat on a shared coach. The benefit here is the option to be dropped off at the hotel near the Vatican City or tourist lodging closest to you, but you may also find that you are sitting for ages in traffic as you drop other tourists off at their hotels.
Prices start at about €14 one way.
Airport Taxis from Fiumicino to the Vatican
Perhaps the ultimate option in terms of convenience (and price) is a taxi or Uber from Rome Fiumicino airport to the Vatican. For a party of four this may work out as a fairly decent option, with a transfer from FCO to anywhere within the Vatican City walls costing about €50.
Your driver will meet you at the airport and escort you to the hotel – no worries about getting lost or trying to find your accommodation in the dark.
If you are travelling by yourself this would however be a fairly pricy option for a 40 minute journey.
You can also opt for a professional private driver which is always on time. You will need to book this service online.
Or you could consider this online travel card!
However, this is just one of the many options available for you to consider when planning your travel to Vatican. Explore your options and choose the one that best suits your travel preferences and needs. Take a look at online travel card now! 
Getting to and from the Vatican from Rome Ciampino Airport
The closest airport to the Vatican, Rome Ciampino offers a wide range of budget flights to Europe. It's by no means an insignificant airport in terms of passenger volume, but the terminal is small and the options for getting to Rome from Ciampino are not as extensive as those from Fiumicino Airport.
There are however enough choices to suit your travel needs: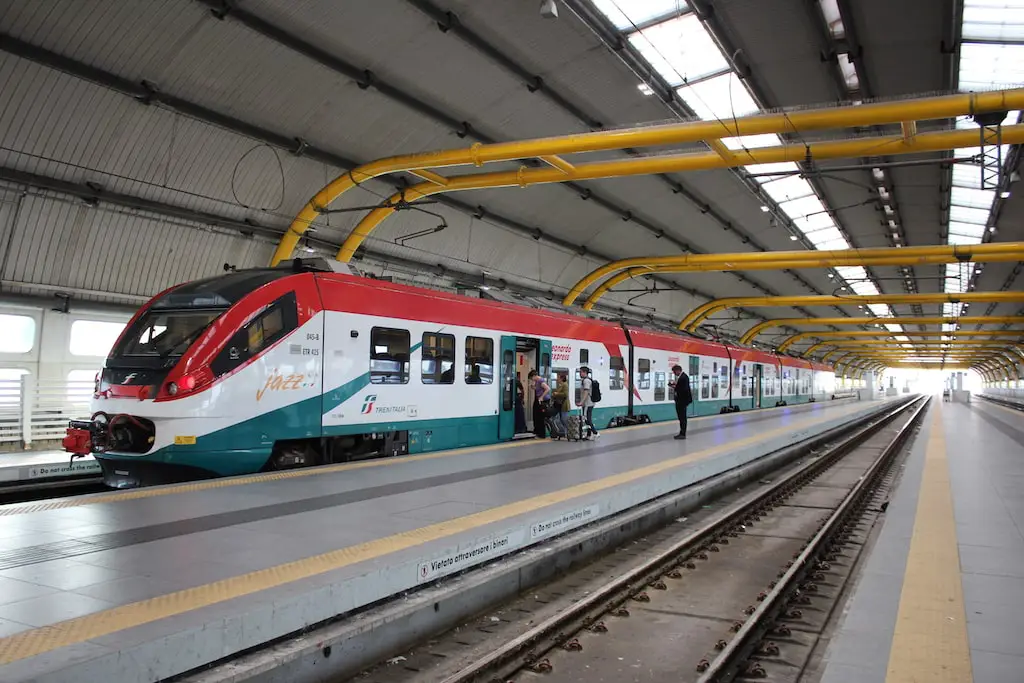 Airport trains to and from the Vatican City to Ciampino airport
This small airport has no train station of its' own, but if you fancy making the journey into the Vatican by train then there is the possibility of making your way into Ciampino centre by bus (for just under 2€) and boarding the regional train there for direct access to Termini Station in Rome centre.
From there, take the metro into the Vatican area one stop away. Train tickets cost just over a euro, as does the metro, and the journey is about fifteen minutes.
If you manage to link the bus to the train to the metro without waiting around this is a good option, but probably not one to consider for the majority of travellers who come with assorted luggage.
Airport buses 

to and from the Vatican City to Ciampino airport
For just under €10 return several bus companies offer a transfer from Ciampino to the centre of Rome (near the Termini Station).
This is a less complicated method of travel than using the train, but you will still need to take the metro to get right to the Vatican itself. Journeys are about 40 minutes depending on traffic.
As for SIT buses, they run into Rome with a stop in the Vatican for €11 return ticket.
A good option if you're landing in Ciampino airport and plan to move around Rome, is the 72-hours public transport card. It includes a free one-way transfer to Rome as well.
A good option for those who would rather not splash out on a taxi and save their money for gelato is a shared shuttle from Fiumicino to the Vatican. Getting dropped off right at your accommodation is the main attraction with this option, with prices being especially reasonable if you book a seat on a shared shuttle for about €14.
The downside is you may spend some time sitting in traffic as your driver navigates around several hotels in the area, and you could be unlucky enough to be last on the list!
Airport Taxis

to and from the Vatican City to Ciampino airport
The most convenient option for those who don't want to faff around with bags or worry about finding their hotel late at night, a taxi from Ciampino to the Vatican is a very attractive offer, especially if you are travelling in a party of three or four people.
A fixed fee of €30 is the legal fare for a journey from CIA to central Rome, but make sure to agree this beforehand to avoid any overcharges.
Do not forget first to ask the hotel where your staying if they have an airport shuttle service included.
For a professional and one-time service, you can book a private driver here.
Travelling to the Vatican late at night from FCO and CIA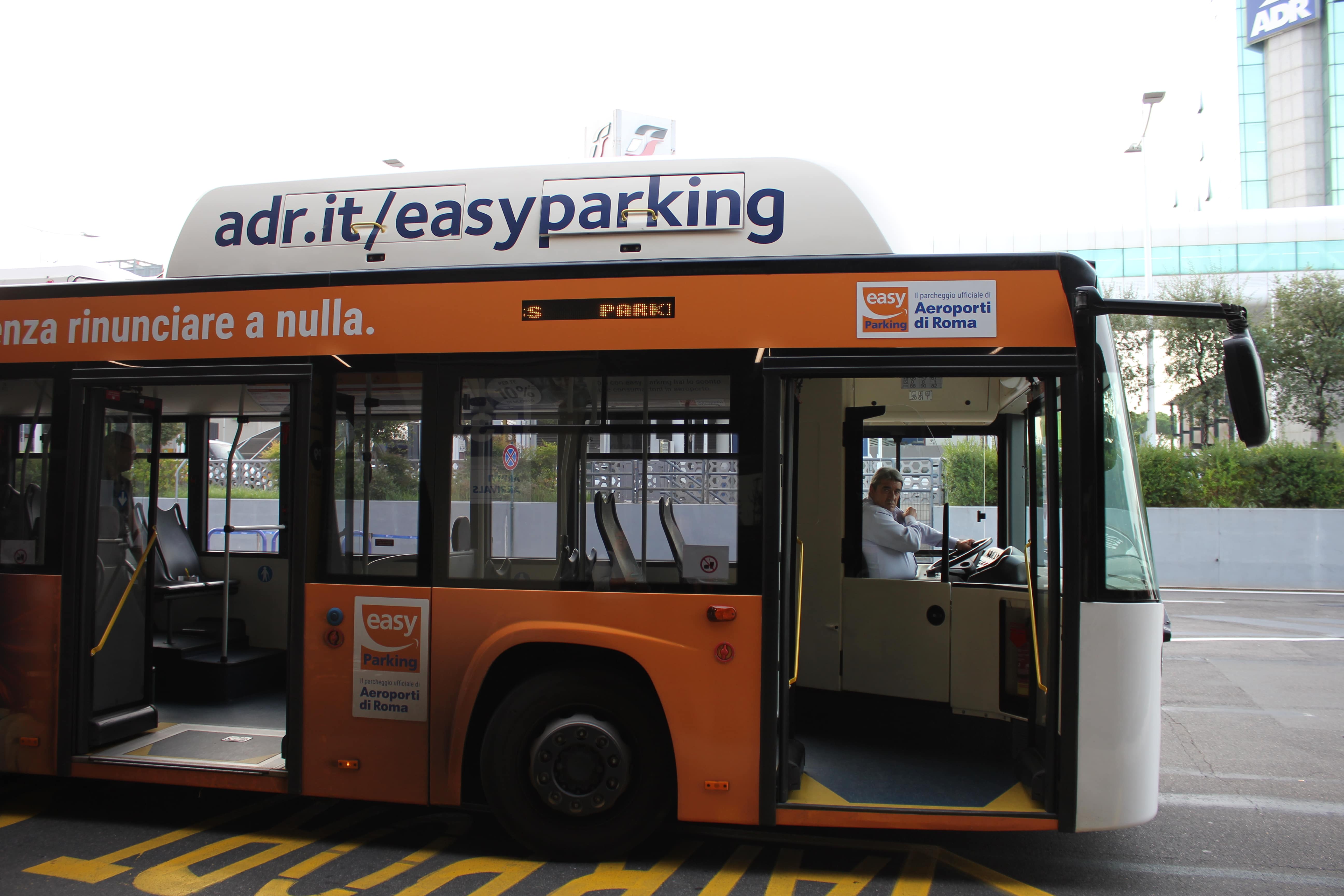 Those arriving after around 11pm or departing early in the morning will find the public transport options to and from FCO and CIA airports all but disappear. The trains and many buses will stop at around 11.30 and the metro is closed until 5.30am.  
FCO airport does however operate a night bus, which goes to and from the airport 4 times during the night for around 7 euros. Ciampino Airport is worse off – the last bus leaves here at 12.15am and the airport is closed anyway until 4am.
As a result we would recommend a taxi or pick up service to get you to and from your destination late at night / early in the morning. The FCO operated night bus is a nice option and only takes about half an hour, but you then have to navigate your way from the terminus to your hotel or visa versa, which is not an ideal option in a big city late at night.
We would recommend a pre-booked fixed price taxi from either airport for those travelling to the Vatican late at night for added peace of mind. Or again, you have the private service option.
However, if you're looking for a convenient and relaxed experience with an experienced driver waiting for you at the Arrival Hall and the ease of making payment directly to your driver, an online travel card is definitely worth considering.
City Passes to get to Vatican from Fiumicino Airport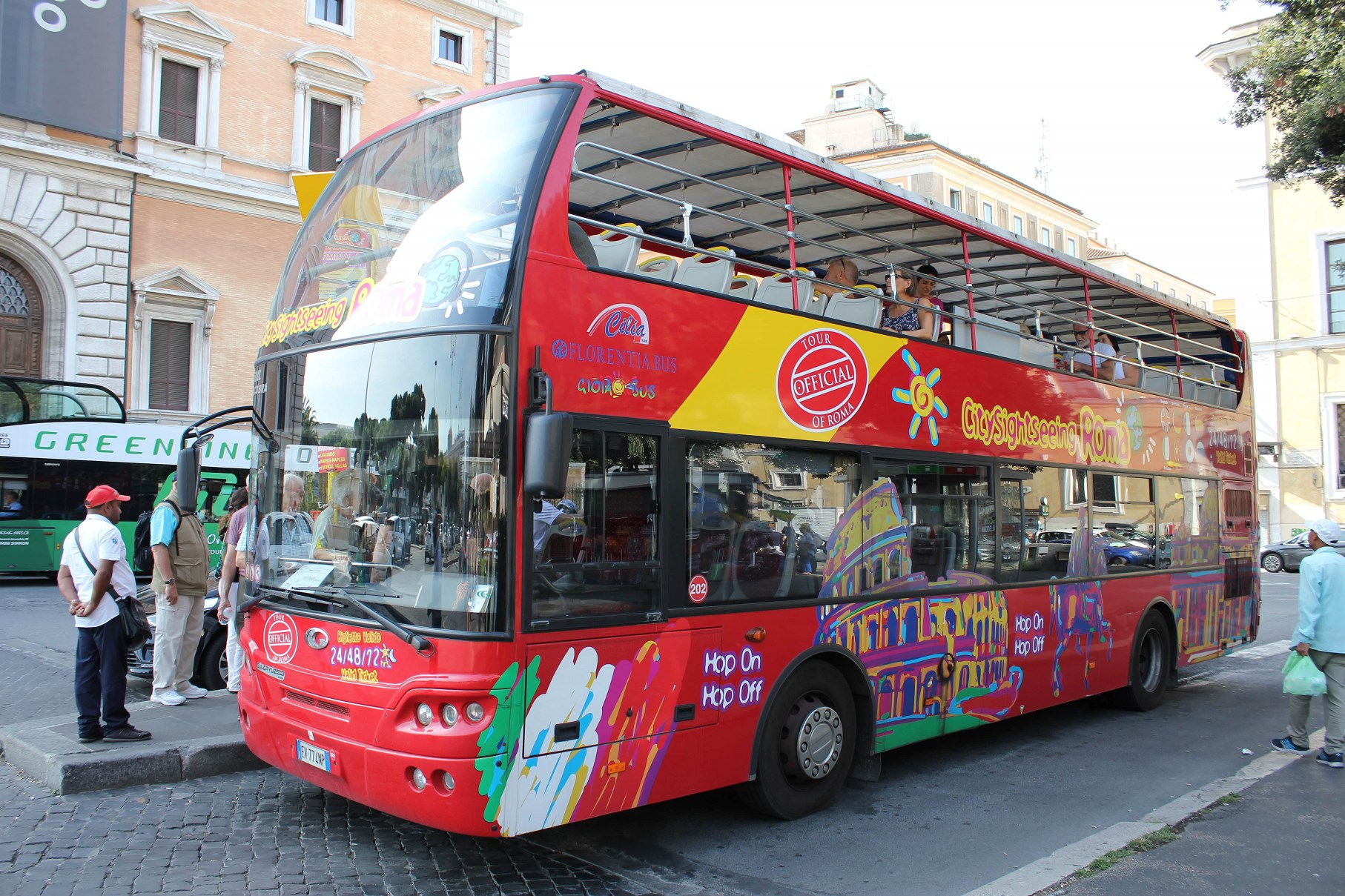 Just one extra handy tip – those who are intent on buying a city pass for discounted access to the attractions should consider the Omnia Card.
On top of giving access to some of the major attractions and hop-on-hop-off buses in Rome, the pass also includes access for a specified period to the Rome transport system, which would include the train for those arriving at FCO airport! See details here.
There is also the Rome Tourist Card, which can be a good alternative. With this pass, you can access the Sistine Chapel, get skip the line tickets to Vatican Museums and St Peters Basilica and get a free one-way airport transfer to Rome city center. You can check price and details here.
Tips: the best way to get to Vatican City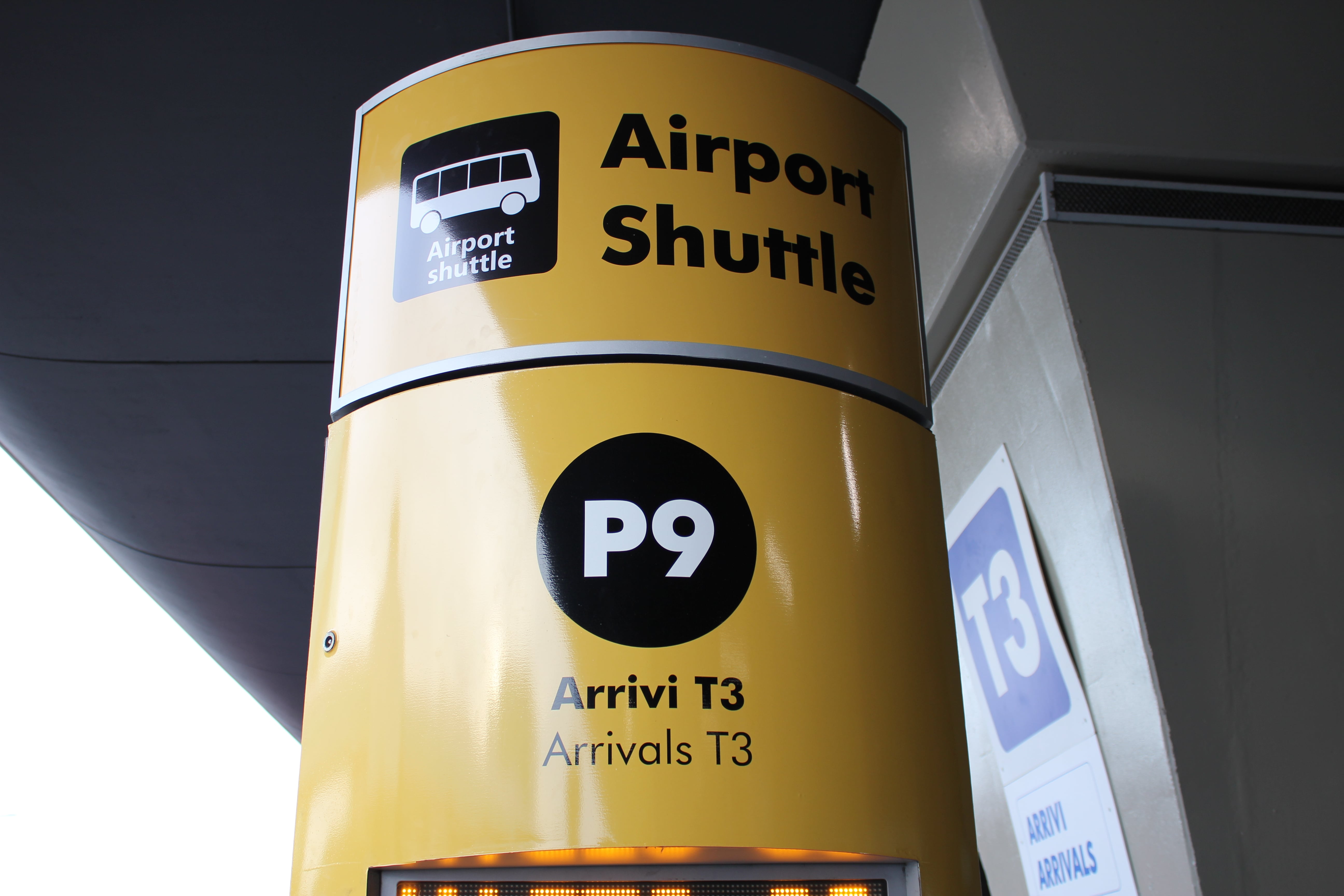 We hope we have detailed all the options for you to decide on the best way to get to the Vatican City from Rome's airports.
In our view, the airport buses are great contenders in terms of both convenience and cost if you are travelling alone. And a shuttle bus from Vatican to Fiumicino airport and vice versa is perhaps the best compromise between cost and accessibility as you can get dropped right near your hotel.
For groups of four people however or more, a taxi pick up or private shuttle service may be ideal and work out just as cheap as the bus.
Conclusion on how to get by bus from Vatican to Fiumicino and Ciampino airports
After planning your trip to the nearest airport to the Vatican, you have to decide what transport option to go for.
Now is the time to get planning and book any tickets if necessary. As always, we recommend you book as much as possible online beforehand to beat the queues and help you budget your trip to the Vatican……. Enjoy!